Karnataka Corona Cases: With 1 lakh cases in 17 days, Karnataka's tally tops 2 lakh | Bengaluru News – Times of India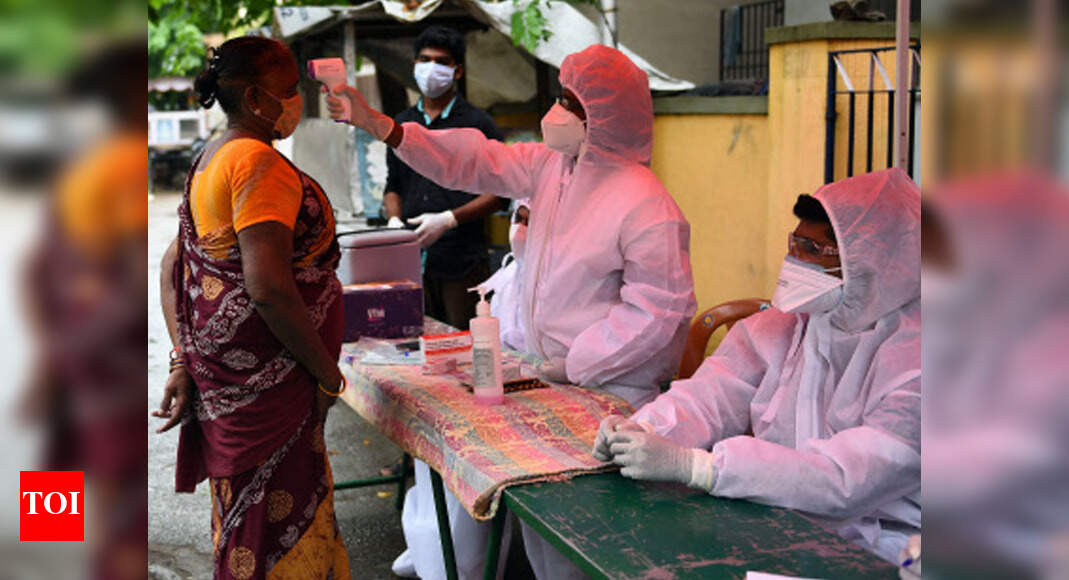 BENGALURU: The total number of coronavirus infections in Karnataka crossed 2 lakh on Thursday after the state added over 1 lakh cases in less than three weeks.
It took 11 days for the case tally to climb from 50,000 to 1 lakh, a grim milestone that was reached on July 27. The count then doubled in just 17 days, putting Karnataka in the group of Maharashtra, Tamil Nadu and Andhra Pradesh, states which have reported over 2 lakh Covid-19 cases each.
Of the four hard-hit states, two recorded more cases than Karnataka in the said period. Only Tamil Nadu had fewer cases than Karnataka in the time, though the margin was not wide.
On Thursday, Karnataka saw 6,706 new cases and 8,609 hospital discharges. The overall recovery rate stands at nearly 60 per cent.
"The spread of the coronavirus infection, according to epidemiologists, is likely to continue till October, which means that it is not under our control. What we can control or prevent is the number of deaths, and all efforts are being made to ensure that," Dr CN Manjunath, a member of the state Covid-19 task force, told TOI.
In the specified period, the state suffered 1,658 deaths at the rate of 97 per day. Total fatalities stand at 3,613, up from 1,955 as on July 27.
"As testing and detection increase, the case death rate might look under control, but what we need to look at is deaths per million. Given that the denominator doesn't change in this case, it gives a better idea of where we stand," said Dr Giridhara Babu, a member of the ICMR's task force on research and surveillance.
Karnataka had three deaths per 1 million population as on June 25. The figure rose to 32 as on July 27 and is now 60.
There is still a gap in reporting new cases in Karnataka despite the government's assurance last week that it would be plugged. On August 8, the state health department admitted that there was a problem and attributed it to the time difference in considering case data, deaths and discharge information, duplication on the ICMR's portal and out-of-state patients.
"We will henceforth be validating the software so that all new cases, deaths and discharges are for the same 24-hour period," the department had said. However, this has not been done. On Thursday, for instance, the overall tally was reported as 2,03,200, but the patient number 2,10,293 had already been reported dead. This is a gap of 7,093 cases.
To date, the government has not provided details about cases of duplication or patients from other states.