Karnataka: Cops intensify drive to meet fine 'targets' in Hubballi, harass commuters | Hubballi News – Times of India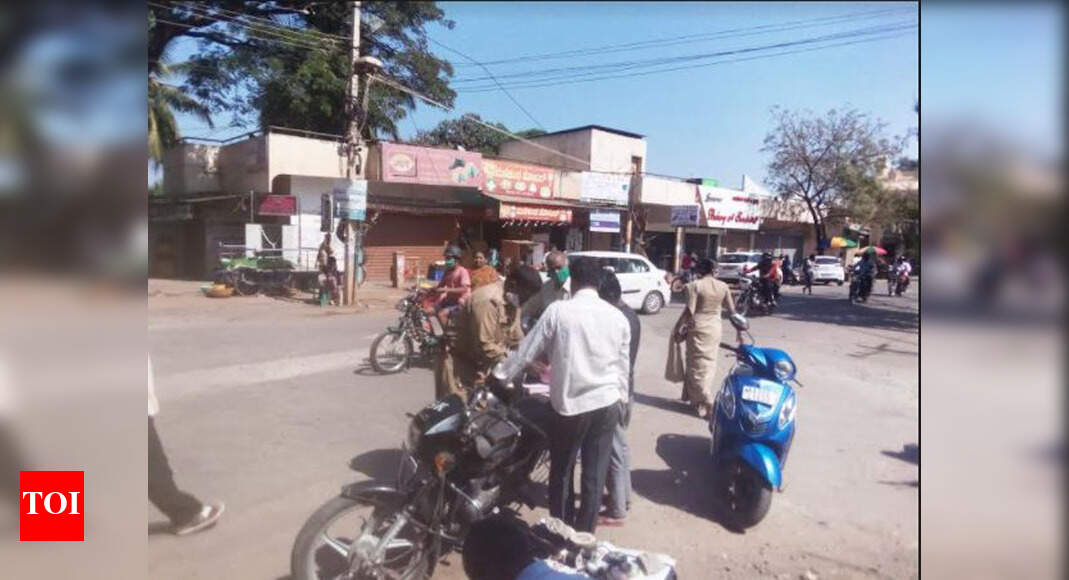 HUBBALLI: Meeting targets and generating revenue is not limited to the corporate world alone. Traffic and even civil police officials have been given targets to meet for filing cases against traffic rule violators.
Following dip in monthly collection over the last six months after the outbreak of Covid-19, cops have intensified action against motorists and four-wheeler commuters flouting road safety rules.
Meanwhile, commuters complain that they are being virtually harassed as police are stopping vehicles at an average distance of 20 kms each.
Hubballi-based businessman Sudhir Vora shared his ordeal with TOI. Vora said he has been witnessing police checking at five to six spots in his 10km-long daily journey in the city since October. "It starts from Keshwapur Circle, followed by Court Circle, Chennamma Circle, Hosur-Unkal junction and then at Infosys. They simply stop us and ask for all documents. If they find all, they just try to find other violations like not wearing seat belt. If we are able to argue with evidence, they allow us to move on. Otherwise, they collect the fine for the so-called violations," he said.
"When we enquire for courtesy, they just share their helplessness saying they can't get salary if their target is not met. Government's bankruptancy has pushed police to roads," he added.
Basavaraj Madiwalar, a techie, shared that his car was checked at six places in Gadag-Betgeri city alone. "Despite having all documents, they tried to extort fine from us saying we did not wear seat belt. Anticipating this, we had already taken video selfies while stopping our vehicle at their check points, and showed it to them," he shared.
A constable in Koppal said that not only traffic police, but also civil police personnel are forced to collect fine. "Each of us have to issue five receipts a day till end of Decmber. So, we are collecting fine even from single rider for not wearing face mask. We also feel very bad to impose fine for silly or no reasons, but we have been helpless," he added.
An inspector in Hubballi-Dharwad revealed that this year there is no target, but police have to collect as much as possible. "Though there was hardly traffic fine collection between March to June during lockdown and semi-lockdown, there is no waive off for the period. Thinking that there will be no target this time as economy itself is worst hit, we remained neutral between July to October. Now we are repenting as we have 'targetless target' set by the government," he stated.
Home Minister Basavaraj Bommai remained unavailable for comment.