Karnataka: Contractor who accused KS Eshwarappa, of bribery found dead in lodge | Bengaluru News – Times of India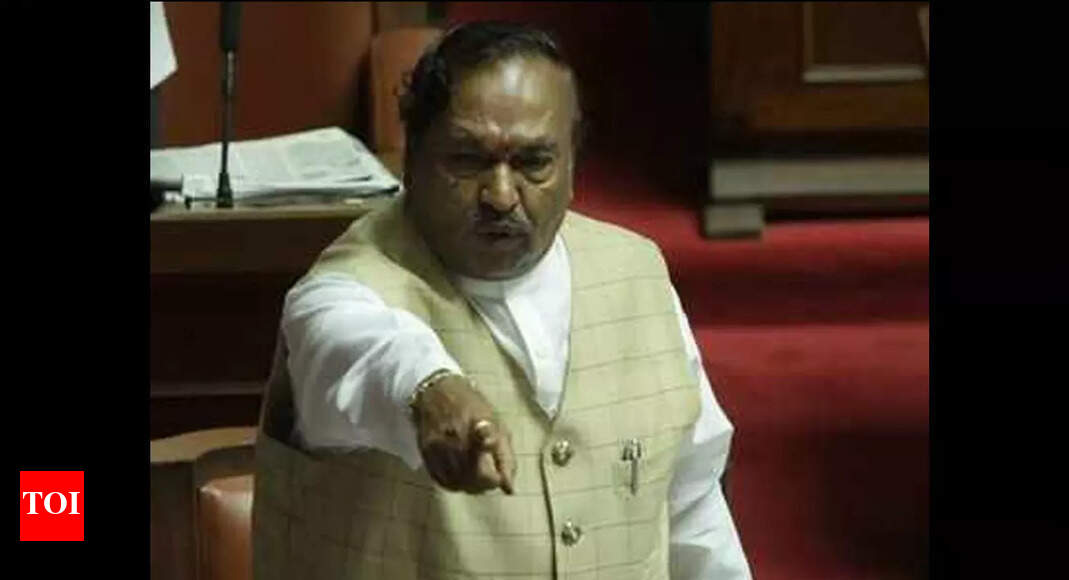 UDUPI/BENGALURU: A civil contractor who had levelled bribery allegations against Karnataka minister for rural development and panchayat raj, KS Eshwarappa, was found dead in a private lodge in the coastal town of Udupi on Tuesday morning. While police are investigating the exact cause of death, preliminary probe suggests that the 40-year-old died by suicide.
Santhosh K Patil, from Hindalaga in Belagavi, had also purportedly sent out WhatsApp messages to media persons, police, and close friends claiming that he was committing suicide and that Eshwarappa was responsible for his death and should be punished for it. "I have made this decision after relegating all my dreams to a corner. My wife and child should be supported by the Prime Minister, the chief minister, and our Lingayat leader, BS Yediyurappa. My million thanks to media friends," his message read.
Eshwarappa denied his role in the suicide. He said: "I don't know who Santhosh Patil is…" CM Basavaraj Bommai said police will conduct a thorough and transparent probe into the death.
Reacting to the incident, Eshwarappa denied his role in the suicide. "I don't know who Santhosh Patil is. I had filed a defamation case against him when he made baseless allegations against me. We have to wait for the court's verdict in this case. I make it very clear that I am not at fault anywhere," he added.
Patil further stated that his two friends had nothing to do with his death. "I have brought them for a tour and they are unaware of my intentions and have no connection to my death," he texted.
Patil, a BJP party worker who was also part of Hindu Yuva Vahini, a Hindu youth religious group started by Yogi Adityanath in 2002, had earlier written to Prime Minister Narendra Modi alleging that Eshwarappa had demanded a 40% commission from him for clearing his bill amount for roadwork completed in his village, Badasa in Belagavi district, running to the tune of Rs 4 crore.
Based on the bribery allegations, Union rural development and panchayat raj minister Giriraj Singh had sought a response from Eshwarappa. Later, Eshwarappa issued a clarification stating clearly that neither a sanction order nor administrative approval was given for any of the works mentioned by Patil. "The roadworks said to be undertaken by applicant Patil haven't been implemented by the government. Hence, raising any funds for said project does not arise," he said.
CM Bommai said the contractor's death will be thoroughly investigated. "One thing I want to make clear is that this case will be thoroughly investigated. We have asked police to probe the matter systematically with respect to forensic science, spot inspection, inquiry, and everything in accordance with the law. There will no interference or direction from our side," he added.
He said Patil, who had levelled bribery charges on Eshwarappa, had not made any formal submission to the government on the same and had only made his allegations before the media.