Karnataka CM BS Yediyurappa's homes getting a facelift | Bengaluru News – Times of India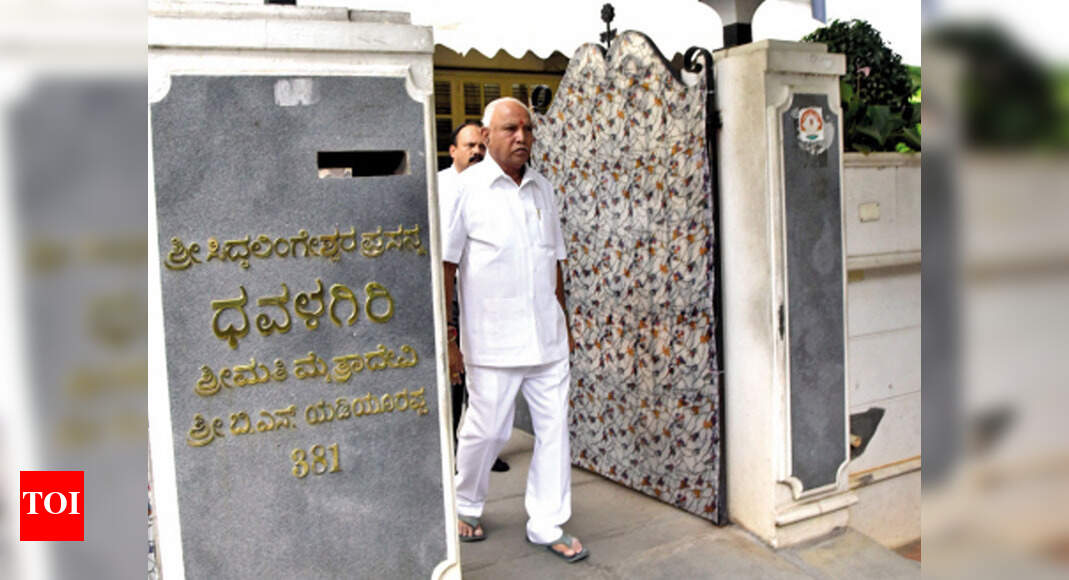 BENGALURU: Chief minister BS Yediyurappa is on a homerenovation spree. According to CMO sources, Yediyurappa is getting his official residence, Cauvery and his own Dollars Colony house, Dhavalagiri, renovated.
An official in CMO said the CM, who had contracted Covid-19, has become more cautious and decided to host visitors in the front lawns and hold regular meetings in the open, while maintaining a safe distance. An officer overseeing the renovation work at Cauvery said they are constructing a sitting area in the front yard for visitors to hold meetings with adequate distancing. "As a result, we are making a few alterations to the front lawns with proper seating arrangements and an overhead shade to avoid rain and sun," he added.
The plan to give a major facelift to the CM's private residence triggered speculation that he might be shifting there. However, the CM's office dismissed it saying it's routine renovation work. An official said remodelling and repair works at Yediyurappa's personal house are so extensive that it'd take six to eight months to complete.
Initially, on assuming charge, Yediyurappa was reluctant to leave Dhavalagiri and move to Cauvery. He finally decided to go there after some of his well-wishers urged him to do so, considering the bungalow brought "luck" for former CM Siddaramaiah, who completed five years in office.