Karnataka CM BS Yediyurappa sets 4th deadline for delayed cabinet exercise | Bengaluru News – Times of India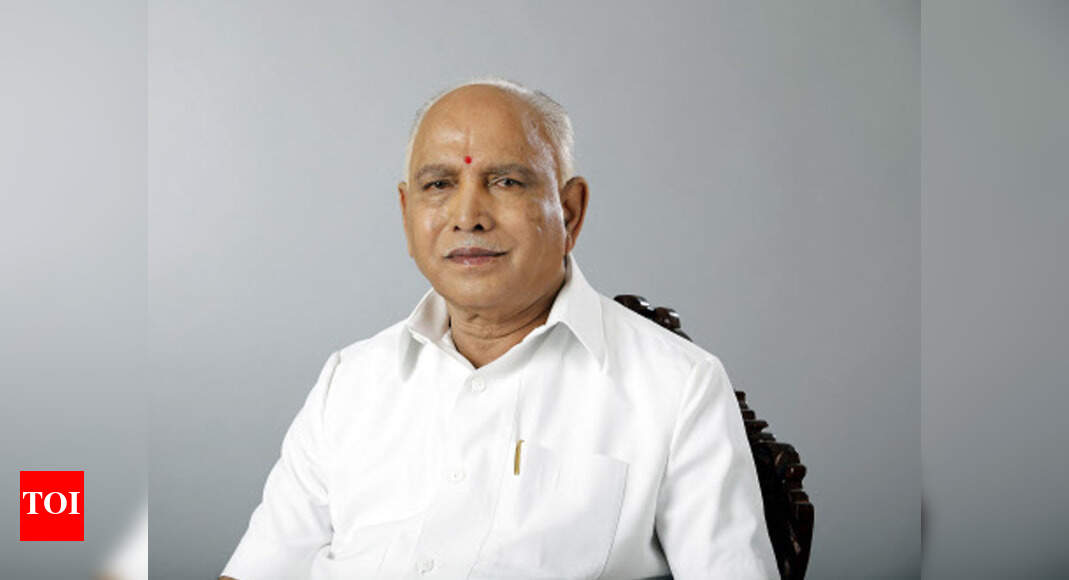 MYSURU/BENGALURU: Chief minister BS Yediyurappa has set yet another deadline for cabinet expansion, saying the long-delayed process would be completed in two to three days.
Yediyurappa, who was in Mysuru on Wednesday, offered no further details, prompting political circles and many in BJP to wonder whether the party high command had finally cleared his cabinet plans or he was only trying to ease speculation. He had refused to comment on the matter on Tuesday.
This is the fourth time in the past three months that Yediyurappa has set a deadline to expand his council of ministers. Several BJP legislators are lobbying to become ministers, but it's not clear if the party leadership will approve a larger rejig so they can be accommodated or it will only allow filling up of seven vacancies. Yediyurappa reportedly plans to drop some ministers and introduce new blood into the cabinet to burnish the government's image and improve performance.
A day after he appointed chairpersons to about 20 boards and corporations, Yediyurappa said he would select more officials in the next two days. "I will clear a list of 25 to 30 officials," he said. Those already appointed include MLAs, former legislators, BJP workers and supporters. The decisions have not gone down well with a section of BJP MLAs, especially those from North Karnataka. These MLAs, who had been eyeing some of the positions, claimed that Yediyurappa didn't consult the party's core committee before shortlisting officials. "Most of the people who have been selected are loyalists of Yediyurappa or his son, BY Vijayendra," said a senior legislator.
Opposition leader Siddaramaiah questioned the reported hurry in which appointments have been made at a time when the government is facing financial problems. He wondered whether Yediyurappa was on the way out and was making abrupt political appointments. Siddaramaiah has repeatedly claimed that the BJP high command wants to replace Yediyurappa. BJP has rejected the claim.
Chamarajanagar BJP MP V Srinivas Prasad claimed that Yediyurappa had stopped consulting others after becoming the CM.
Meanwhile, Yediyurappa on Wednesday visited Chamarajanagar district for the first time in his current term. Some people believe a jinx is associated with the district: the chief minister who visits it won't complete the full term. But Siddaramaiah showed that it was just a myth by visiting the region nine times.