Karnataka CM Basavaraj Bommai rules out cutting tax on petrol and diesel | Bengaluru News – Times of India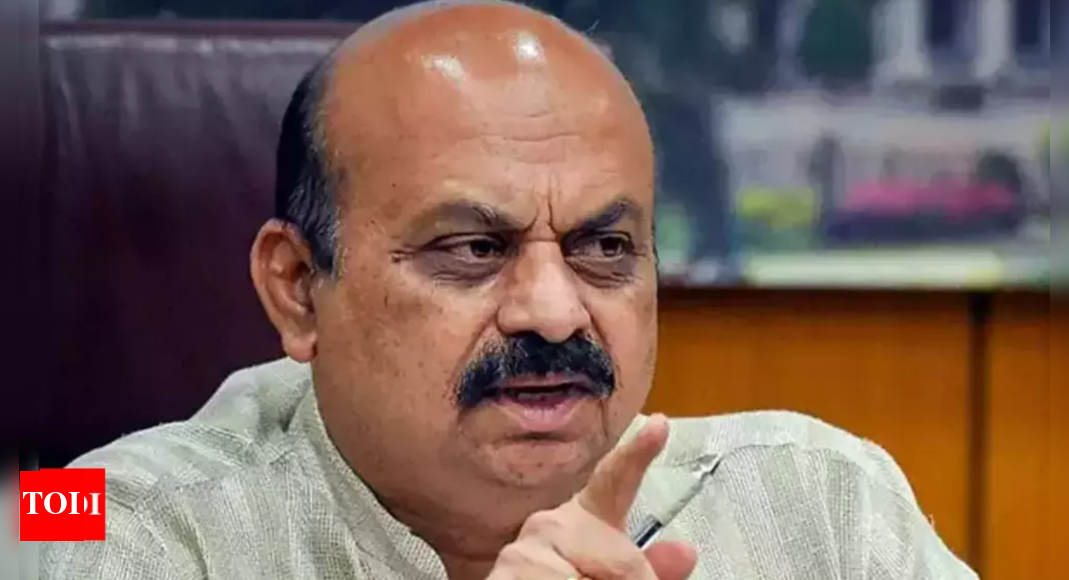 Karnataka chief minister Basavaraj Bommai
BENGALURU: Chief minister Basavaraj Bommai on Monday ruled out reducing cess and sales tax on petrol and diesel to ease the prices, which have touched an all-time high, even as Congress staged a walkout in the assembly.
Congress had initiated a debate on the price rise issue, blaming BJP governments for the high fuel rates. Giving a point-by-point rebuttal, Bommai accused the opposition party of playing politics over the subject.
He held the UPA government responsible for the increase in fuel prices, saying that the price of petrol jumped 60 per cent during the Congress-led regime between 2004 and 2014. In contrast, the price has increased by 30 per cent in the seven years of Narendra Modi's governance, he said.
"Between 60 per cent and 30 per cent, which is the highest? The prices go up and come down depending on many fac tors. So, holding only the current government responsible is not correct," the chief minister said.
On the additional excise duty (AED), Bommai said it had increased from time to time. "Between 2010 and 2015, the additional excise duty doubled from Rs 8 to Rs 17 per litre of motor fuel. Now, it has gone up to Rs 32. During the Congress-JD(S) government, it came down. It will come down again in future," Bommai said.
Referring to the Congress statement that the Centre had collected Rs 36 lakh crore as duty on fuel, he said of this, Rs 13.8 lakh crore had been distributed among states and the rest had been used for development works.
"The Modi government has increased the procurement of wheat to 8 lakh tonnes from 3.7 lakh tonnes during the UPA regime and of paddy to 306 million tonnes from 176 million tonnes. This apart, it has also substantially increased the minimum support prices of crops. As many as 33km of highways are being laid every day now as against 12km per day during the UPA era. The money collected from taxes on fuel is utilised on these pro-people measures," he said.
Opposition leader Siddaramaiah countered Bommai, saying that people were suffering because of soaring prices.
FacebookTwitterLinkedinEMail