Karnataka: Classes begin, colleges log on to new normal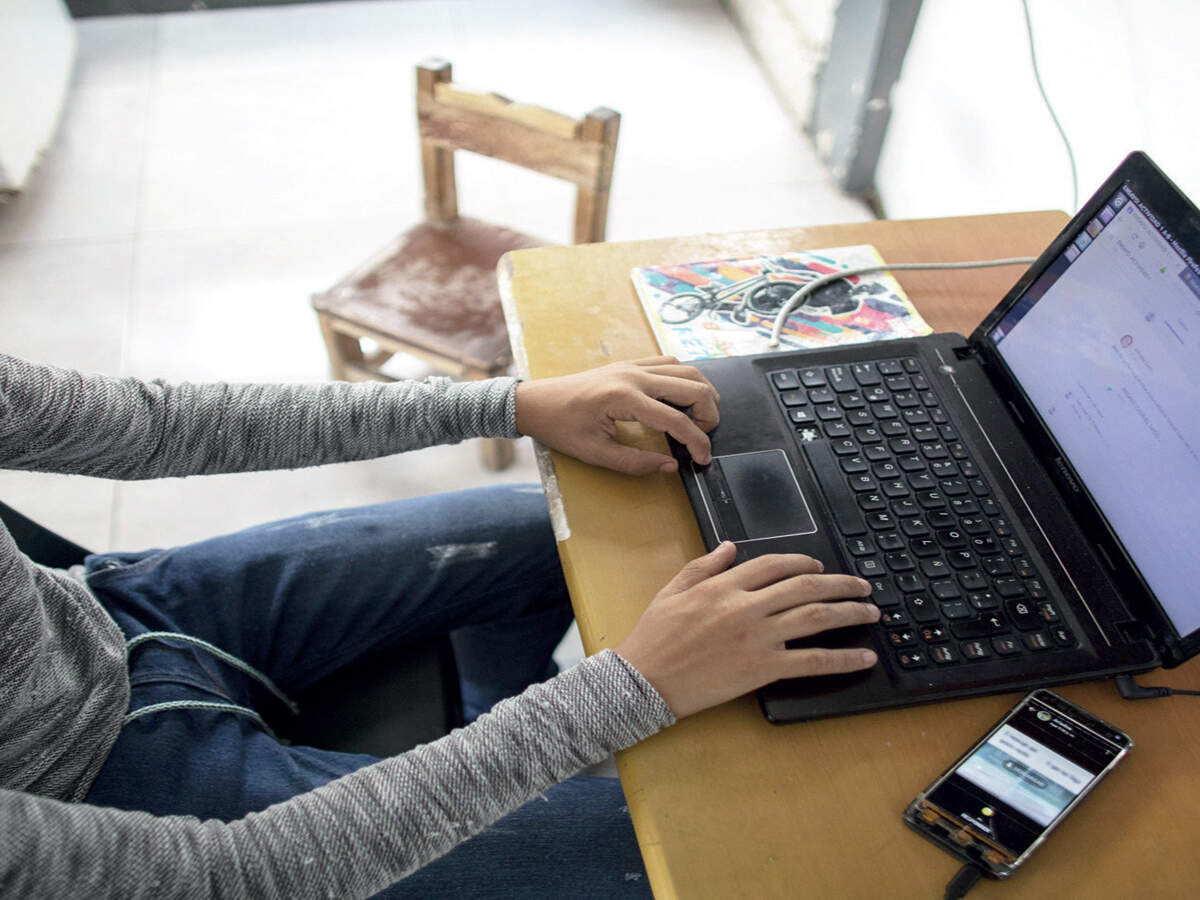 College administrations try to get around issues such as demands to hold classes in evenings, network or phone trouble, students switching off video

Bangalore University's offline classes are set to resume from Monday. However, the government has given an option that the offline classes are not mandatory as the students can still choose between online and offline classes.
Many lecturers said class timings have changed as a few of them were demanding evening classes. "Online classes also give us the flexibility of timing. For example, it is no longer the 10 am to 3 pm classes. Many students have been demanding that the classes be held in the evening as they have joined part time jobs or have household chores. So, we are now taking the evening classes which was never the case when the offline classes were held earlier," said a college principal adding that 10 per cent of students still don't have smart phones and even those who have phones don't have phonew with good screen quality.
Teachers are unanimous in their opinion that online classes have definitely affected qualitative learning.



Susheela Santosh, director of Vishwa Vidyapeeth School, said, "We have strictly instructed students not to switch off their videos while they are in classes. We have come up with a mechanism where if any student switches off the video mode, a message or call will be directed to their parents. If there are genuine reasons like poor network, then we won't take any action."
Online classes are throwing up challenges at various levels. Dr BG Bhaskara (President, Federation of University and College Teachers' Associations in Karnataka) said, "WIth online classes it is easier to complete the portions as we can rush through the portions. On the other hand, many students don't understand the classes. The quality of teaching is hampered. The biggest villain for online classes is the quality of the network. While there are instances of students facing network issues and being unable to hear, teachers to face network issues and are unable to connect properly. The biggest challenge is taking attendance. As per the reports from various lecturers, around 30 to 40 per cent of students don't attend online classes."
If any student switches off the video mode, a message or call will be directed to their parents.
– Susheela Santhosh, Vishwa Viidyapeeth School
Meanwhile, those in rural areas are affected by poor mobile networks. So, a few villages in Udupi have come up with a unique solution. A few gram panchayats have now started free public WI fi in the villages. This facility set up at the gram panchayat halls is dedicated to the students only.
*************************************************************************************************
1 dose of vaccine compulsory to attend class


Deputy Chief Minister Ashwatha Narayana said on Sunday that physical classes of higher education institutions will resume from Monday, as was announced earlier, adhering to Covid-19 norms. This is applicable to all the years of degree, post graduation, engineering and polytechnic colleges.
Students who have received at least one dose of Covid-19 vaccine are eligible to attend the regular classes and respective staff should also be vaccinated at least once. However, students who are willing to attend the off-line classes have to submit the consent letter duly signed by parents in the prescribed format, Narayana informed.
In this regard, The Standard Operation Procedure (SOP) has been issued and institutions are directed to strictly follow the SOPs, DyCM said.
While conducting physical classes the physical distance between person to person should be maintained at all times during the class hours including entry and exit of the students. The institutions should take into account the total number of students and available number of class rooms.