Karnataka: Church survey may be put on the back burner | Bengaluru News – Times of India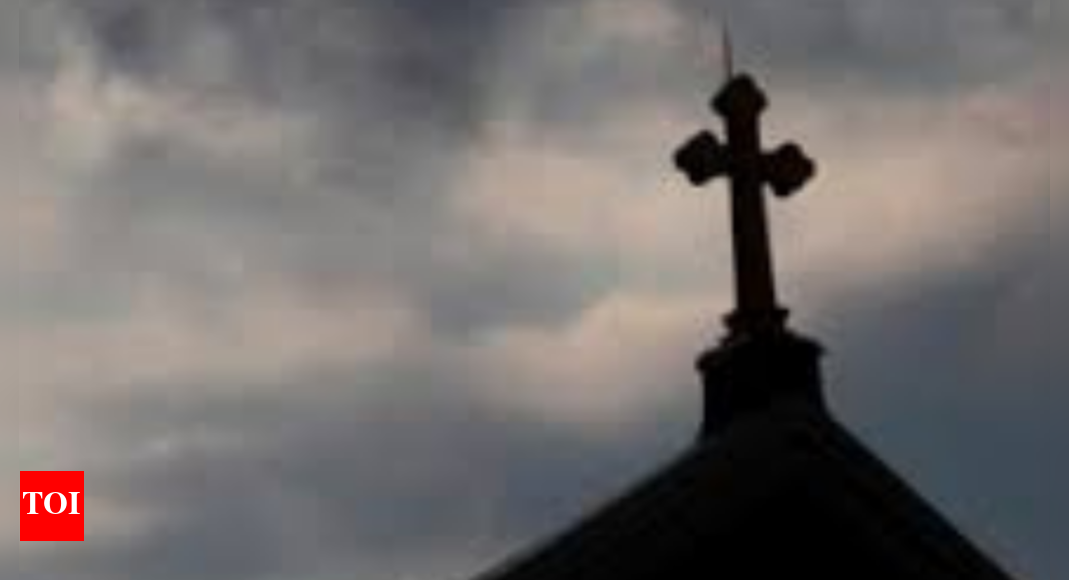 The move elicited sharp reactions from political parties and religious institutions.
BENGALURU: The proposal to survey churches and bible societies to weed out unauthorised churches and to curb forced religious conversion is apparently being silently buried with the government going slow following criticism.
On October 13, the legislature committee on welfare of backward classes and minorities asked deputy commissioners of districts to do the survey. The panel, supposed to meet on Wednesday, couldn't proceed for want of quorum. At least nine of the 20 members have to be present but only five turned up.
Officials said the survey has been put on the back burner. The panel's tenure will expire on November 9, following which assembly Speaker Visheshwar Hegde Kageri is expected to constitute a new committee by mid-November.
"Officials of different departments said the survey cannot be conducted since it goes against the constitutional provision of freedom of religion. While police said 36 cases of forced conversion were registered this year, they said running churches and conducting prayer meetings doesn't come under the ambit of criminal procedure," said a senior official of the department of minorities welfare.
There's a pending Public Interest Litigation questioning the survey and officials said the government wants to wait for the high court's verdict. "I couldn't attend the meeting on Wednesday due to programmes scheduled earlier. The meeting was cancelled since many others were absent. We need to consider many legal and social factors. I'll convene a meeting on Thursday," said committee chairman and BJP MLA from Kumta Dinkar Keshav Shetty.
In the absence of the regular chairman, Goolihatti Shekhar, BJP MLA from Hosadurga, chaired the meeting on October 13 when the panel asked officials of the departments of home, minority welfare and revenue to conduct the survey.
The move elicited sharp reactions from political parties and religious institutions. While it was viewed in the backdrop of Shekhar's views on religious conversion as he complained that his mother had converted to Christianity, the ruling BJP leadership reportedly instructed him to exercise restraint. "It has been wrongly conveyed that we want to survey churches. We want to collect information about religious institutions, including churches, mosques, dargahs and others, to prepare a database. It's not illegal to collate such data and the exercise of collecting information will go on," said Shekhar.
FacebookTwitterLinkedinEMail