Karnataka: CFI activists held for rioting, unlawful assembly | Mangaluru News – Times of India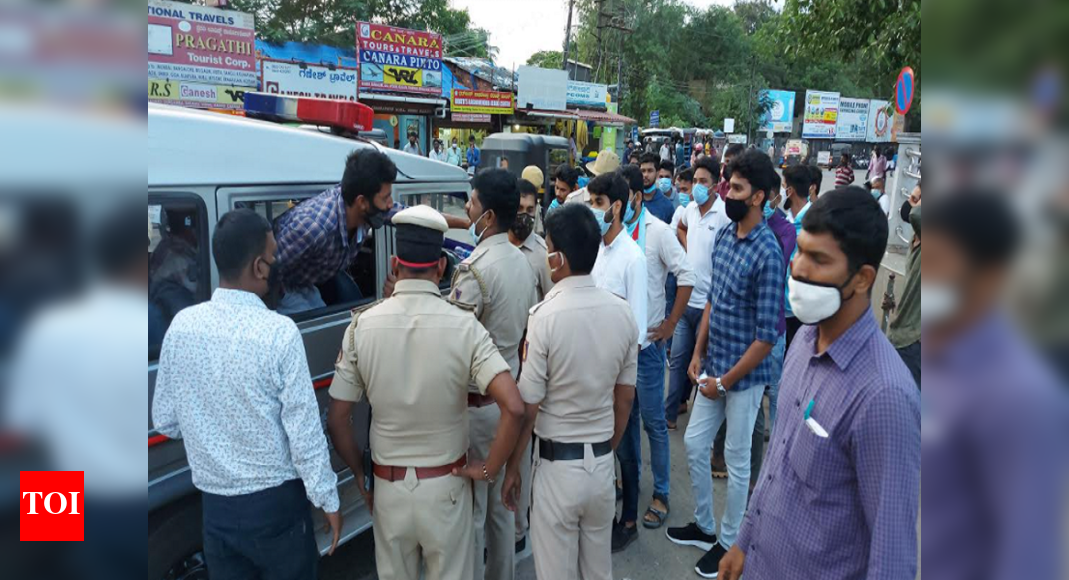 UDUPI: Udupi town police station personnel booked around 25 Campus Front of India (CFI) student activists for staging a flash protest near clock tower in front of the bus station here on Saturday. The activists caused hindrance to smooth flow of traffic due to their agitation, police said. Getting wind of the protest, the police who arrived on the spot, bundled the activists away in police vehicles and took them to the town police station.
The activists were protesting the raids that Enforcement Directorate officials carried out on the premises of Popular Front of India chairman O M Abdul Salam and its national secretary Nasaruddin Elamaram in Kerala on December 3 as part of a money laundering case probe. The activists had not taken prior permission from the jurisdictional police station. The activists who held placards decrying ED action also shouted slogans against the Sangh Parivar.
The activists got into a verbal altercation with the police who asked them to end their unlawful protest. Incidentally, the district administration through an order has banned all protests at the iconic clock tower in 2017 and directed that any such protests should be held near the martyrs memorial at Ajjarakadu. A case under sections 143 (unlawful assembly), 147 (rioting) and 149 (unlawful assembly with common object) of the IPC has been registered.