Karnataka: Cabinet approves border limits for new Vijayanagara district | Bengaluru News – Times of India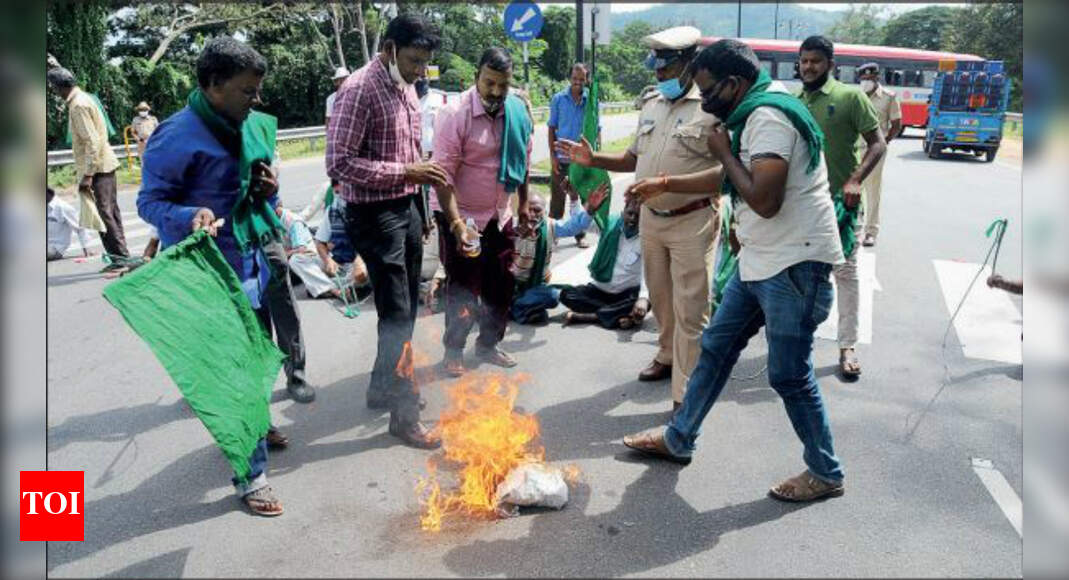 BENGALURU: Despite some protests against the plan to split Ballari district, BS Yediyurappa's cabinet on Friday approved the borders of the new Vijayanagara district. Hospet will be the capital of Karnataka's 31st district, which will comprise six taluks carved out of Ballari.
On November 18, the chief minister had given an informal nod for the formation of Vijayanagara and directed officials to draw up boundaries before moving the file for official approval.
Law and parliamentary affairs minister JC Madhuswamy said that Vijayanagara district would include Hospet, Harappanahalli, Hoovinahadagali, Hagari Bommanahalli, Kotturu and Kudligi taluks. "Hospet, which is located about 12km from Hampi, will be the district headquarters. We will issue a notification soon," he added.
The government has defended the decision to bifurcate Ballari, saying two small or mid-sized districts are easier to manage and develop than one large region. The move will provide a political boost to mining baron and forest minister BS Anand Singh, who had championed the cause for a separate Vijayanagara district. In September last year, Yediyurappa had acknowledged Singh's proposal.
The Kalyana-Karnataka Horata Samiti had observed a Ballari bandh against the bifurcation proposal on Thursday, but it received a poor response.
Meanwhile, the cabinet has cleared a grant of Rs 52.5 crore for the Maski Nala Yojana ahead of the anticipated assembly bypoll in the constituency. The date for the vote has not been announced yet.
The cabinet also approved tender proposals of insurance firms HDFC, SBI and AIC in connection with the crop insurance scheme for three financial years, 2020-21, 2021-22 and 2022-23.