Karnataka: Buzz back in twin cities as customers throng shops | Hubballi News – Times of India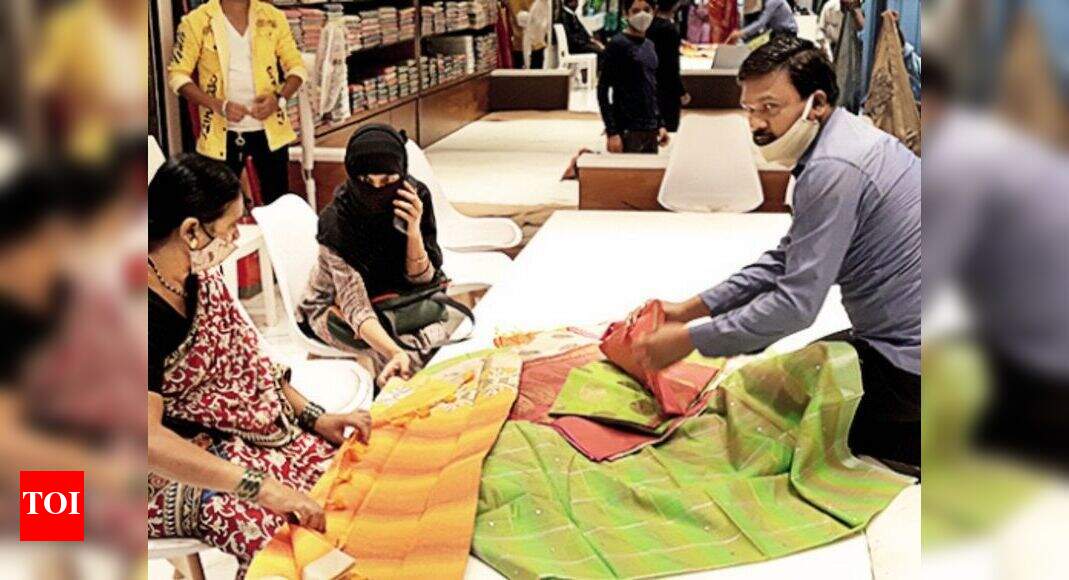 HUBBALLI: On Day One of the unlock in the city after the lockdown forced by the second Covid-19 wave, transport department buses hit the roads and almost all commercial establishments except malls and others remained open.
People started venturing out in the city since morning — several of them visited grocery shops, stationery shops and among others to purchase provisions and study materials.
Public travelled in the buses by wearing masks and maintaining social distance. All buses, including long route buses operated smoothly. As per the sources in NWKRTC, nearly 43% of buses operated on day one till 5pm.
The Koppikar Road, Station Road, Dajibanpeth, Durgadbail, MG Market CBT, Ganeshpeth and other roads were full of private vehicles, mainly four wheelers due to which smooth movement of traffic was disrupted.
The development works initiated by the civic authorities under the smart city project on roads hampered smooth traffic movement in several parts.
During lockdown, we bought groceries from the stores nearby. As they were charging more, I purchased provisions for the entire month from MG Market," Arundhati, a resident of Gokul Road in the city.
No social distance or masks
In several parts of the city, people were seen in large crowds violating Covid guidelines. At the grocery shops, bakeries, stationary shops and others people were gathered in large numbers without maintaining social distance or wearing mask. Several people were spotted with half covered and ill-fitting masks inside the markets.