Karnataka Bus Strike News: Karnataka road transport employees call off strike | Bengaluru News – Times of India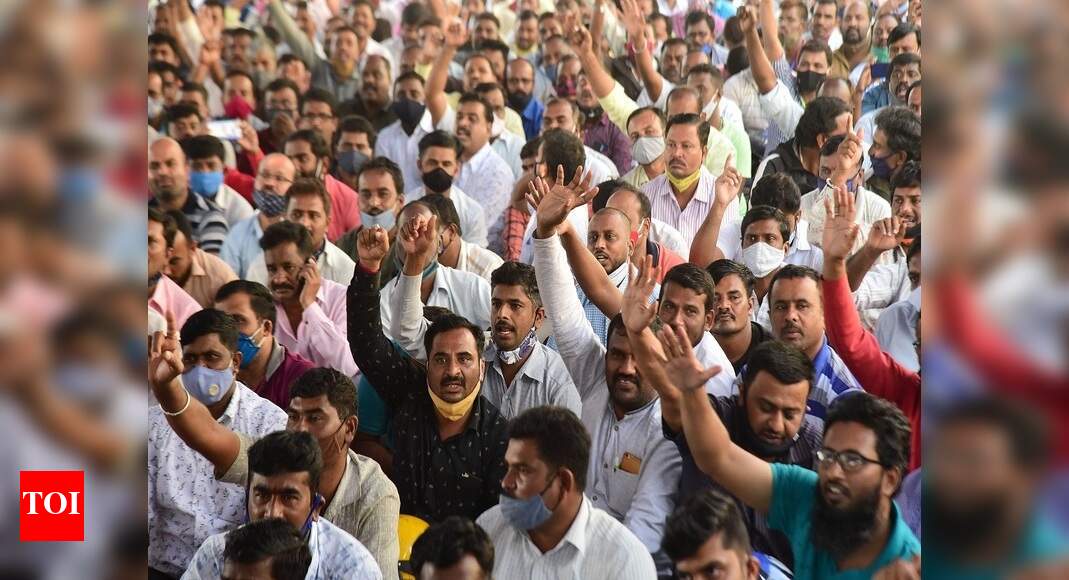 BENGALURU: In a major relief to the bus passengers across Karnataka, transport employees called off their three-day strike that began on Friday following negotiations with the state government on Monday.
State-run bus corporations operated skeletal services till 4pm due to the strike.
While BMTC operated 314 of the 5,000 buses in Bengaluru, KSRTC operated 565 of the 5,500 buses across the state till 4pm. Officials said full-fledged operations will commence from Tuesday morning.
While major transport union KSRTC Staff and Workers' Federation, which is affiliated to All India Trade Union Congress (AITUC), had on Sunday urged its members to report to work, only some of the employees turned up for duty on Monday.
On Sunday, negotiations between the protesting employees and the state government representatives collapsed. The failure stemmed from the government's reluctance to fulfill the employees' primary demand that they be brought under the government's payroll.
As CM BS Yediyurappa and other ministers got into a huddle in the evening, transport minister Laxman Savadi said it has been decided to use police's help and run buses using employees who are ready to return to work.
Among the demands the government agreed to meet were hiking salary in accordance with the 6th Pay Commission's recommendation, withdrawal of not-issued-not-collected cases filed against conductors for not issuing ticket to commuters, Arogya Sanjeevini health insurance cover for all employees, Rs 30 lakh ex-gratia for the families of those who succumbed to Covid-19, reduction of training period for new employees to one year, setting up of a committee to address the complaints about harassment by higher officials and introduction of HRMS to automate the HR department.