Karnataka: Bridge connecting villages housing 125 Malekudiya families collapses in Dakshina Kannada | Mangaluru News – Times of India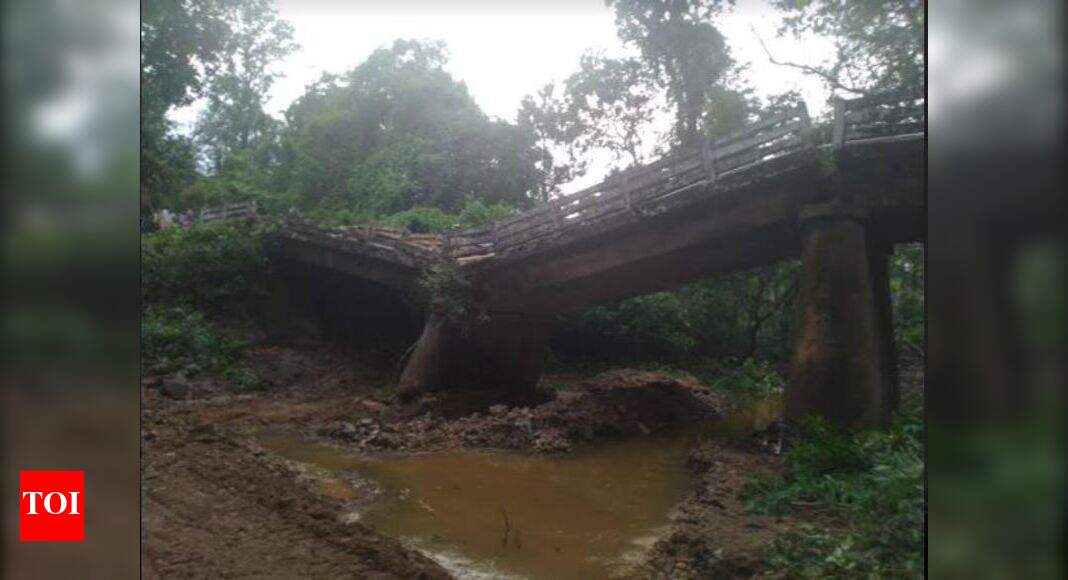 The bridge is around 250m from the Belthangdy-Karkala Road. Regular users point to the weakening of the pillar…Read More
MANGALURU: The bridge connecting Kakkunje-Alambe with around 125 families close to the Western Ghats and the Kudremukh National Park in Belthangdy collapsed on Wednesday. The families, most of whom are from Malekudiya tribe, are fearing being 'locked out' for months on end as the country prepares for the onset of monsoon.
The residents said that they had intimated the Dakshina Kannada district administration about the condition of the bridge around 18 months ago. "The officials visited the spot around six months ago, and assured us of building a new one. But all that was done was patchwork and nothing else. The monsoon rain will start in a few days, and we are afraid of being marooned in our village. It will be very hard to construct a temporary bridge during the rainy season," said a villager.
The bridge is around 250m from the Belthangdy-Karkala Road. Regular users point to the weakening of the pillars of the bridge almost a year ago. They said that the collapse of the bridge had seemed imminent at that point in time. A temporary road was built underneath the bridge for the movement of four-wheelers and heavy vehicles.
Santosh Kantabettu, member of the Naravi gram panchayat, complained that renovation of the dilapidated bridge was being carried out with very little preparation. "Around Rs 5 lakh had been sanctioned for the repair of the bridge, but on Wednesday, earth moving machines came to the spot, and the bridge has collapsed now," he said.
He added that Belthangdy tahsildar arrived on the spot along with a few engineers, who suggested that opting for a new bridge costing Rs 1.25 crore would be a better option. "The construction will begin soon and the village with a population of 500 will have to brace for a tough monsoon since they will not be able to move around much without the bridge. They will have to walk for several kilometres to get to the main road," Kantabettu added.