Karnataka: BJP's flip-flop on issues it red-flagged surprising | Bengaluru News – Times of India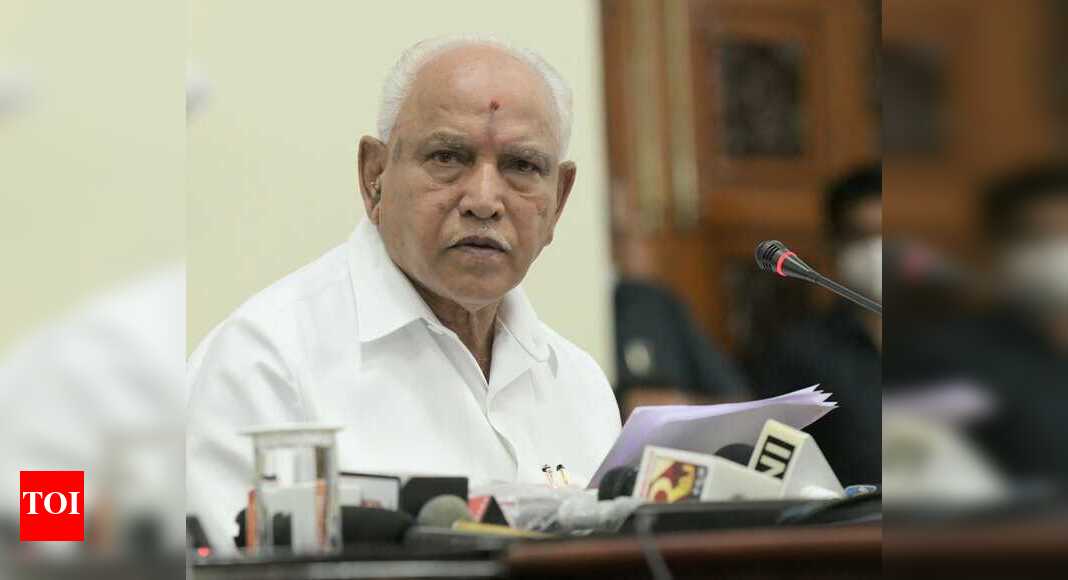 BENGALURU: The state government's U-turn to put on hold its decision to sell 3,667 acres to JSW Steel Ltd in Ballari district is the latest twist in BJP's changing stance when in power.
While in the opposition, BJP had relentlessly targeted the JD(S)-Congress government and didn't allow the deal. After taking charge, it decided to go ahead without any changes.
But this isn't the only example. BJP had made a hue and cry about alleged financial irregularities in white topping and TenderSURE projects, works taken up under the CM's Nagarothana scheme as well as operation of Indira Canteens.
All these projects were started during the Siddaramaiah-led Congress government and Congress-JD(S) coalition government headed by HD Kumaraswamy.
These governments took up whitetopping works on 123km of city roads at a cost of Rs 1,179 crore in two phases. BJP functionaries had alleged irregularities could be to the tune of Rs 5 to Rs 6 crore per km and demanded a probe.
Chief minister BS Yediyurappa, soon after taking charge in mid-2019, kept all ongoing works under suspension and ordered a probe.
A five-member team headed by retired PWD chief engineer Capt RR Doddihal reportedly found no financial irregularities, though it felt the cost could have been reduced.
Since then, the government has not spoken about this. Many MLAs claim the government has silently allowed suspended works to resume.
Similarly, several BJP leaders alleged irregularities in the running of Indira Canteens by way of inflating the number of people eating there. MLA SA Ramdas alleged the numbers were inflated to 500 daily when the actual footfall was around 300.
BJP national general secretary CT Ravi made similar allegations when he was tourism minister, forcing the CM to order a probe by then additional chief secretary of urban development department. Twenty months later, no one knows the probe status.
It's the same with the investigation ordered into Nagarothana scheme projects, where BJP alleged works were awarded at 32% higher rates.
"This shows there was no truth in these allegations. They were only to mislead people, create a bad impression about Congress and coalition governments,," said Congress MLC PR Ramesh.
He said inquiries revealed no irregularities and that's the reason why the government is mum.
However, BJP functionary NR Ramesh, who highlighted irregularities in whitetopping, pointed out that the Doddihal committee has given only an interim report and nowhere said it didn't find any irregularity. "The probe is on," he added.
The government has handed over the Indira Canteens probe to Anti-Corruption Bureau. "It has filed an FIR against some people, including officials," Ramesh claimed.