Karnataka: BJP seeks to remove legislative council chairman, JD(S) looks to refer anti-cow slaughter bill to select committee | Bengaluru News – Times of India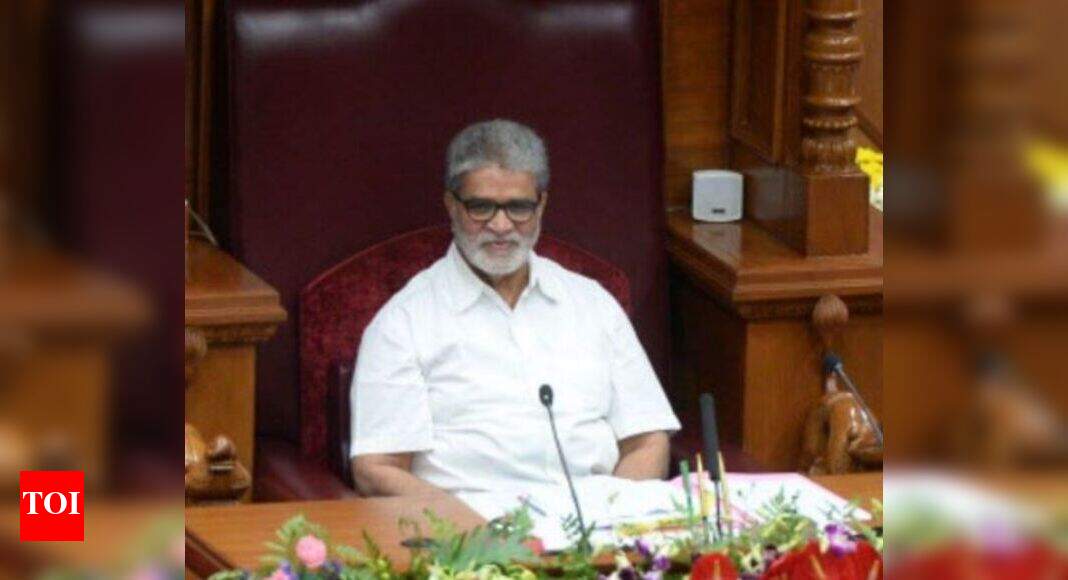 BENGALURU: The one-day session of the legislative council is likely to be a short one as chairman Prathap Chandra Shetty has rejected the notice of no-confidence motion moved by the ruling BJP party.
However, citing the explanation given by the chairman as "unsatisfactory", the BJP has shot back to the Chairman's office that the explanation needs to be given in the house for rejecting the no-confidence motion thereby preparing the ground for a noisy and short lived session.
"Effectively, the chairman needs to explain his reasons for rejecting the no-confidence motion on the floor of the house. We have written a letter to the Chairman to this effect," said BJP MLC Mahantesh Kavatgimath.
Meanwhile, the JD(S) which is backing the BJP efforts to topple Shetty is more interested in referring the anti-cattle slaughter bill to a joint select committee.
"Our intent is simple. In states like Uttar Pradesh, the government there has as many as 1,500 cattle sheds apart from hundreds of private ones. Here, there has been no practical explanation given to bringing the law. We are determined to refer the bill to a select committee as the bill needs to be examined," said JD(S) senior MLC Basavaraj Horrati.
All the three political parties have issued whips for their legislators to be present in the house on Tuesday.