Karnataka: BJP recognises affable advocate with MLC nomination | Mangaluru News – Times of India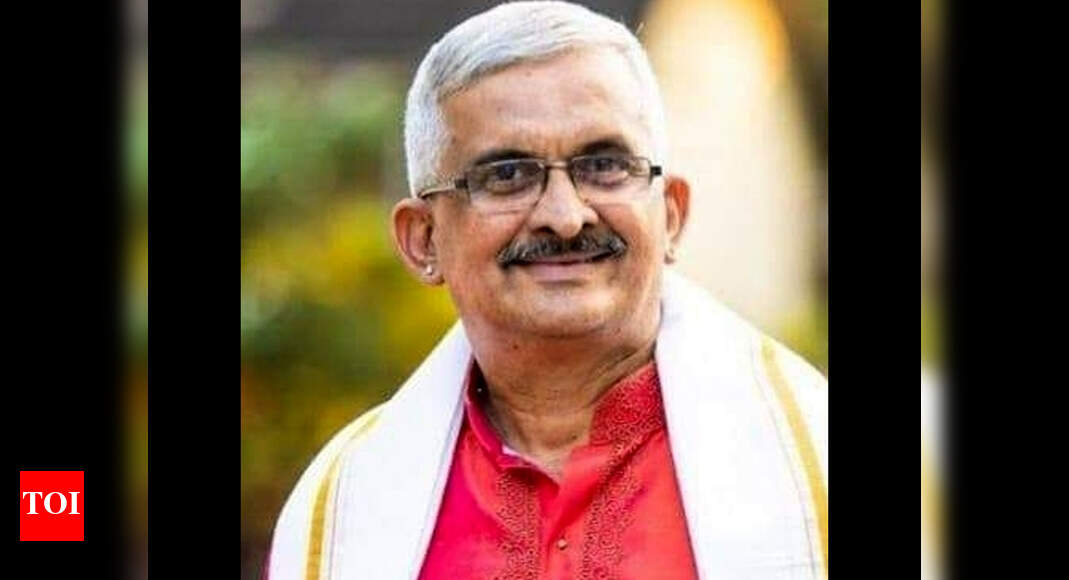 Pratap Simha Nayak
MANGALURU: BJP high command's choice of a former president of its Dakshina Kannada district unit Pratap Simha Nayak for the biennial elections to Karnataka state legislative council has further buoyed the spirits of the party in its stronghold. In the elevation of this soft-spoken and affable 60-year-old advocate from Belthangady, BJP has also given representation to a person from a community that has steadfastly stood with the BJP over the years.
Hailing this choice, Sudarshan Moodbidri, president of the district unit of the party told TOI that Nayak's name was on the cards with a few other names as well. "As a party, we are happy that the high command has chosen his name and others (who lost out this time) will get their due," Sudarshan said. The party will strive to use his experience in ensuring that the district gets its due in terms of meeting its developmental requirements.
Nayak's elevation as MLC is also a recognition of his steadfast loyalty to the party that he inherited from his late father K Veera Simha Nayak. It was under his stewardship that the party won seven of the eight assembly seats when BJP came to power for the first time in Karnataka under B S Yediyurappa in 2004. Despite his dedication to hardcore Hindutva agenda, Nayak has friends in all political camps and gets along with them well.
It was his association with Taluk Janajagruthi Vedike in Belthangady that fought against social vices such as alcoholism and drugs that brought his social contacts to the fore. Never having hankered for power, he steadfastly discharged all responsibilities given to him and was never fazed by the fact that his name that cropped up for the post of MLA and MP in the past did not bear fruition. Pratap is married to Jyothi Nayak and has three children.