Karnataka: BJP bid to oust MLC K Prathapchandra Shetty as council chair | Bengaluru News – Times of India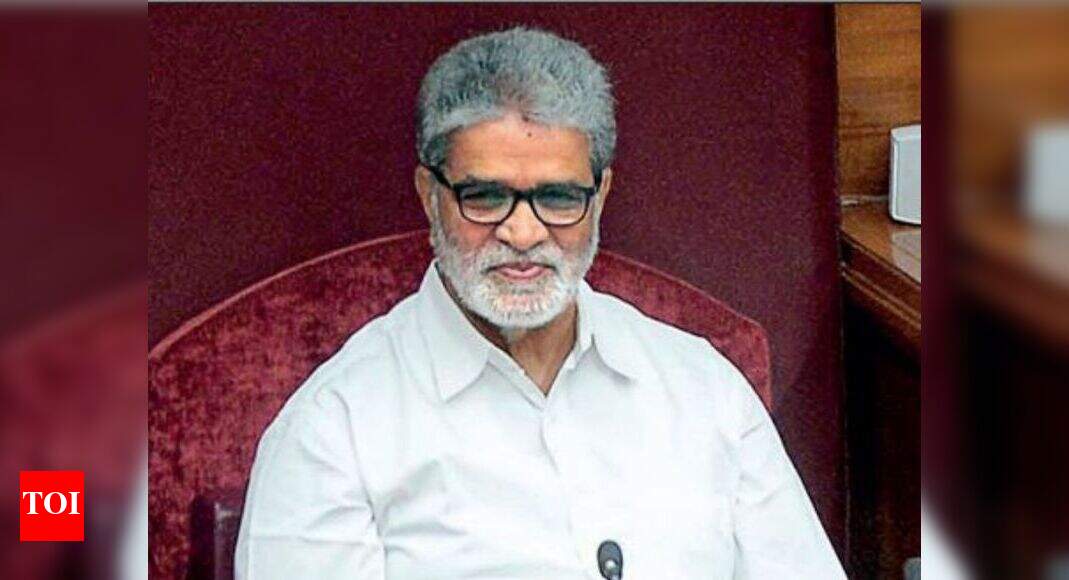 BENGALURU: BJP and JD(S) have reportedly joined hands to oust MLC K Prathapchandra Shetty from the position of the legislative council chairman. Eleven BJP MLCs submitted a notice to move a no-confidence motion against Shetty to council secretary KR Mahalakshmi on Wednesday.
Mahalakshmi confirmed the development. It is mandatory to give two weeks' notice to move a no-confidence motion against the presiding officer. The winter session of the legislature will begin from December 7.
JD(S) is thought to be backing the bid against Shetty as part of a silent understanding with BJP, which is eyeing control of both houses of the legislature. Though BJP is the largest party in the council, Congress and JD(S), with their combined strength, currently have the upper hand. Under the opposition's deal, JD(S) got the deputy chairman's post.
JD(S) is reportedly leaning towards BJP now, viewing Congress as a common rival. According to party insiders, JD(S) will retain the deputy chairman's post in its new understanding with BJP and in exchange, it will support the move against Shetty and help BJP gain control of the council. BJP is already comfortably placed in the assembly.
According to some BJP functionaries, freeing up of the council chairman's position will ease chief minister BS Yediyurappa's cabinet headache. There is a crowded field of cabinet hopefuls, but only seven vacancies. Yediyurappa is likely to ask muzrai minister Kota Srinivas Poojary to take up the role of the council chairman, which will open up a place in the cabinet.
After BJP's DH Shankarmurthy, Shetty will be the second chairman of the legislative council to face a noconfidence motion in recent memory. Shankarmurthy survived the 2017 motion, which was moved by Congress, as BJP got support from JD(S).
"We have submitted the notice against the chairman over his ad hoc decisions in curtailing the freedom of members and his partisan approach," said BJP MLC Mahantesh Kavatgimath.
Senior JD(S) MLC Basavaraj Horrati said that his party members would meet on November 28 to discuss the issue. "We will decide at the meeting whether to support the no-confidence motion or not," he added.
Shetty said that he was not aware of the BJP attempt as he was in his hometown.