Karnataka: Biker injured after crashing into PWD minister's car in Mysuru | Mysuru News – Times of India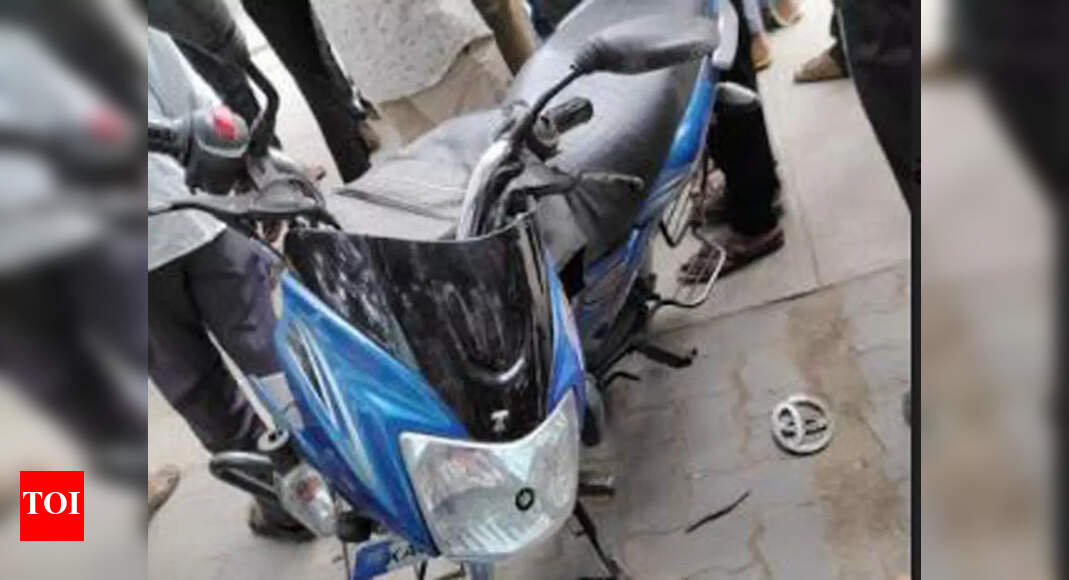 MYSURU: A young biker was injured in an accident involving the official car of PWD minister CC Patil on Sayyajirao Road in Mysuru on Tuesday.
Ravikumar, the biker, is hospitalized for treatment of a leg injury. He has dislocated his leg in a road crash. He is stable and out of danger, police said.
Tension prevailed after people gheraoed the minister's official car following the accident around 5pm. The public blocked the way when police tried to move the minister's car from the spot. People demanded treatment for the injured Ravikumar, a resident of Thilaknagar.
Eye-witnesses say the minister was in the car when the accident happened. He was on his way to attend Modi Yug Utsav organized by Ramadas.
After the injured was shifted to a hospital in a police van, public allowed the minister to leave the place. The minister also spoke to the people gathered there and pacified them assuring all medical help to the injured person before leaving the spot.
Later, Minister called on the injured in the hospital and enquired about his health.
According to Narasimharaja traffic police, the biker was traveling from the RMC circle side and the minister was coming in a car from the opposite direction. The biker all of sudden took his bike towards the extreme right of the road and hit the oncoming Minister's car tailing the convoy vehicle.
Police say the accident happened because of negligence on the part of the biker. Therefore, he has been booked under IPC sections 279 and 337 for rash and negligent driving and for endangering the personal safety of others.
Police commissioner Chandragupta confirmed the incident of a road accident between a two-wheel vehicle and a minister's car on Sayyajirao road. The biker suddenly tried to take a right turn and hit the car.
He is injured and hospitalized. A case has been taken up against the biker.