Karnataka: Belur temple fair from today, non-Hindus get nod to set up stalls | Bengaluru News – Times of India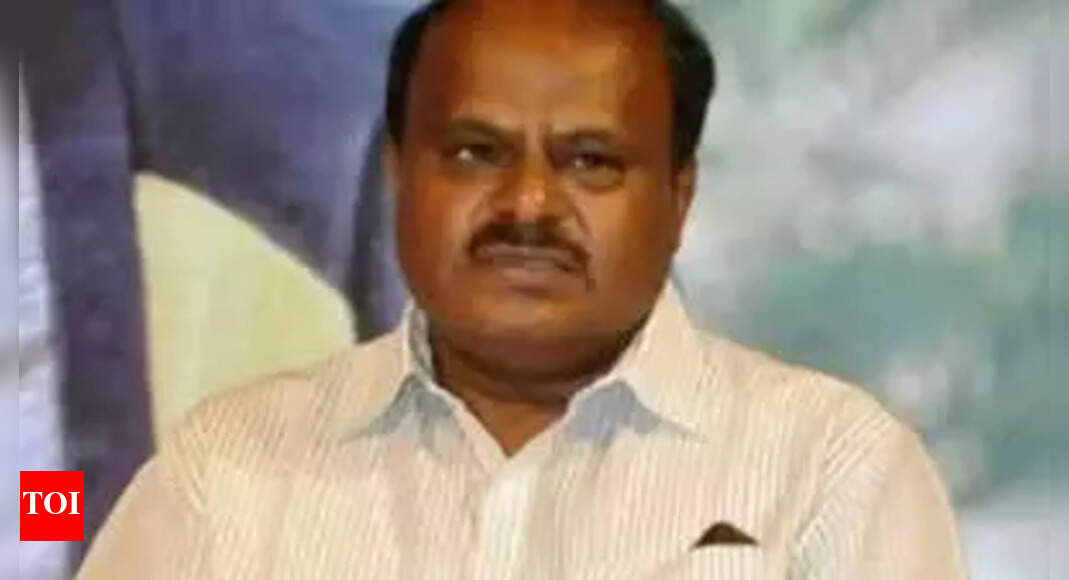 HASSAN: Two weeks after a Muslim trader was asked to vacate his shop from Chennakeshava temple complex in Belur of Hassan district, the taluk administration has given its nod for 15 non-Hindus to set up stalls during the two-day annual temple car festival starting on Wednesday.
Sujay Kumar, chief executive officer of Belur taluk municipal council, said there is no rule or law to stop non-Hindu vendors from carrying out business during temple fairs.
The taluk administration has identified a huge parcel of land about 100 metres from the temple where makeshift stalls have been set up for the temple festival. Vendors will be allowed to operate their stalls on this land till April 18. Some 60 stalls have come up on this parcel, and 15 of them are by non-Hindu vendors.
The officer said they held bidding through the e-procurement route nearly a month ago. "Anyone can set up a stall by paying the prescribed fee," he added.
Belur temple executive officer Vidyulatha told TOI: "The muzrai commissioner's office has directed that no officer, person or organisation is allowed to interfere in any tradition, ritual or custom under Section 58 of Hindu Religious Institutions and Charitable Endowments Act, 2002. Hence, the chanting of Quran verses will be conducted as mentioned in the Belur temple manual before pulling the chariot on the day of Brahma Rathotsava."
The 12th-century Chennakeshava temple, which is administered by the Karnataka muzrai department and is set to be recognised as a world-heritage site by Unesco, courted controversy when it issued eviction notice on March 28 to a lone non-Hindu vendor who has been running a shop on the shrine premises for decades.
The temple complex has 17 commercial shops. The notice has been served on the Muslim vendor selling children's toys for more than 50 years. The shop has been shut since. Regarding the eviction notice, Vidyulatha said she has not yet received any direction from the commissioner yet.
Sources said the Muslim vendor did not participate in the bidding process for setting up a stall in makeshift area.
Former chief minister HD Kumaraswamy said he has asked former minister HD Revanna to amicably resolve the issue and affirmed that he wouldn't allow any attempts to disturb communal harmony in his home district.