Karnataka: Anand Mahal in Vijayapura slated for renovation; to serve as tourism interpretation centre | Hubballi News – Times of India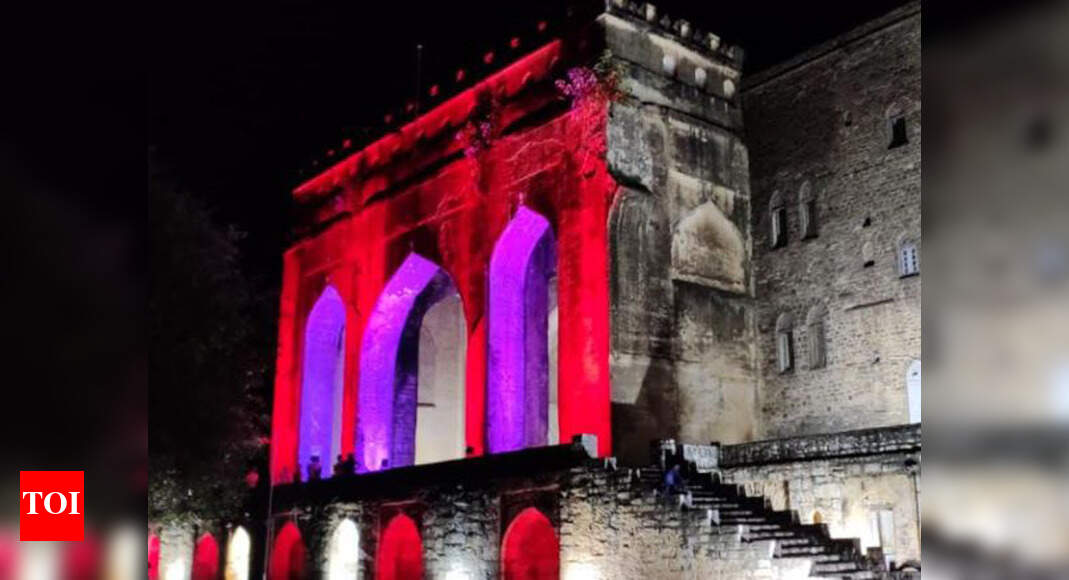 VIJAYAPURA: A structure dating back more than 500 years is being restored, in more ways than one.
Anand Mahal, built during the reign of Ibrahim Adil Shahi II in the 16th century, is not only being renovated, it is also being transformed into an interpretation centre for tourism in Vijayapura district. The state government has agreed to allocate a sum of Rs 5 crore for turning the historical structure into an interpretation centre, a task that has been entrusted to the state archaeological department.
Vijayapura deputy commissioner P Sunil Kumar, also chairman of the district tourism development committee, said that Anand Mahal was the only monument in the district, the jurisdiction of which was vested with the state archaeological department.
"The renovation of the structure is a challenging task, and we will add other components to the building at a later stage. The interpretation centre will serve as a point of arrival for tourists flocking to Vijayapura from across the world. The centre will provide information on the other 82 monuments in Vijayapura, which are maintained by the Archaeological Survey of India (ASI). The government has already released a sum of Rs 1 crore for the purpose. We are taking all steps to ensure that the structural integrity and the historical legacy of Anand Mahal are in no way tampered with," Sunil Kumar told TOI.
Senior historian Krishna Kolhar Kulkarni pointed out that conservationists had been urging the government to don a proactive role in restoring and renovating the structure for the past 40 years. "Anand Mahal served as the centre for Bijapur School of Art between the 15th and 17th centuries. It housed the paintings, the work of artists who followed the distinct Adil Shahi style. Unfortunately, the paintings were part of the plunder when Vijayapura was looted by kings from other dynasties. The building then took on the function of an office under British rule and after India attained Independence. Although the government cannot recover those paintings, attempts can be made to exhibit their copies. Anand Mahal must house an art gallery. The government must ensure that the original structure and its architectural integrity are not tampered with under the pretext of renovation," Kulkarni said.
Archaeological conservation assistant with the department of archaeology, museums and heritage, Mysuru, Suvarna Ksheerasagara, who is supervising the renovation, assured historians and conservationists of Anand Mahal's historic legacy being preserved. "We will install the minarets that have collapsed. Many temporary structures have mushroomed around the heritage structure, which will be cleared. The condition of the stairs and the furniture inside the mahal is poor, and we will fix them. It will take at least two years to complete the renovation of the monument," Suvarna said.