Karnataka: After bypolls, parties shift focus to council elections to 25 seats | Bengaluru News – Times of India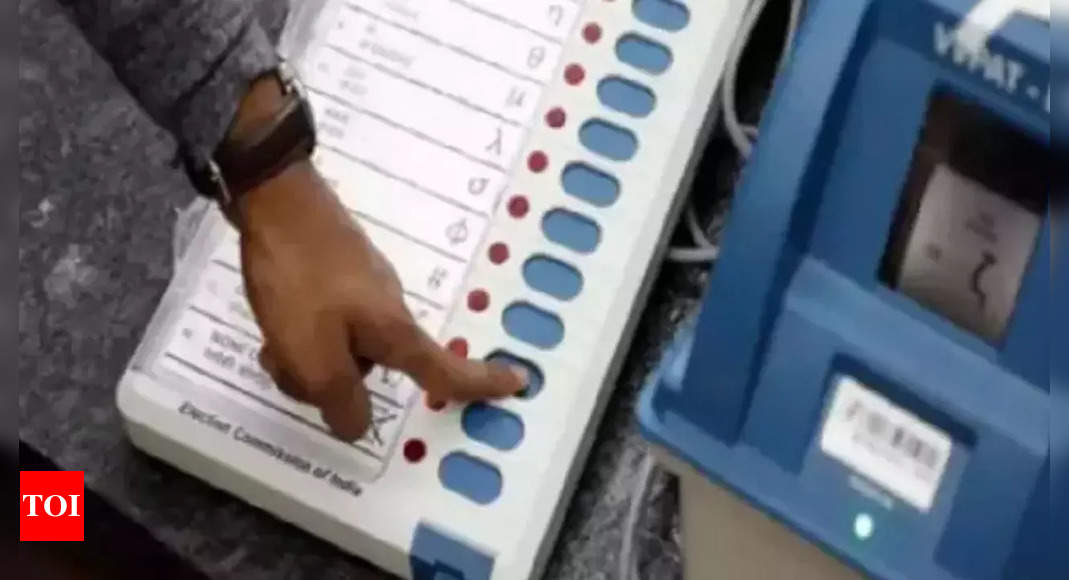 BENGALURU: After bypolls to Sindgi and Hangal assembly constituencies, the focus has shifted to the December elections for 25 legislative council seats from urban and rural local bodies.
The elections are necessitated as the tenure of 25 sitting members, including social welfare minister Kota Srinivas Poojary, opposition leader in council SR Patil, senior Congress functionary KC Kondaiah will end on January 5, 2022. The election commission is expected to announce the schedule for these polls by this month-end or in the first week of December.
"The election process should be completed before the end of the tenure of the sitting members. So accordingly the election commission will announce the dates," said Mahalakshmi, secretary, Karnataka legislative council.
The members of gram panchayats and urban local bodies like town panchayat, municipalities and corporations and MLAs and MPs are voters in these elections. Each constituency which covers a district will have 7,000 to 8,000 voters. Kodagu is an exception with just around 1,300 voters. There are also districts like Belagavi, Vijayapura, Mysuru and Chamarajanagar which have two seats each.
Though these elections are not fought on party symbols, parties take active part as most candidates are either their members or supporters.
Many sitting MLCs and prospective candidates have already started campaigning by way of meeting GP and ULB members. Once the poll dates are announced, the campaign is expected to gain momentum. "I have already started the campaign. I have been meeting GP members and educating them about their rights and responsibilities," said KC Kondaiah.
TP, ZP members to miss voting this time
The zilla and taluk panchayat members will not be able to exercise their franchise in the council elections. There are no elected representatives in ZP and TPs as of now.
The elections to ZPs and TPs have not been held though the tenure of the sitting members ended almost a year ago. It was delayed as the delimitation of wards and reservation fixed by the Election Commission was questioned in the high court. Even as the HC was hearing these petitions, the state government set up a delimitation commission to redraw boundaries of ZP and TP wards and the same has been conveyed to the court.
It is yet to be known as to whether the absence of TP and ZP members comes in the way of holding council polls. An official from the council secretariat said a rule allows the elections to be held if 75 percent of the total electorate is ready for voting. "Since the number of ZPs and TPs in each local body constituency does not cross 200-300, there should not be any problem for holding elections," he added.