Karnataka: A virtual social distance wedding with 200 family members | Mangaluru News – Times of India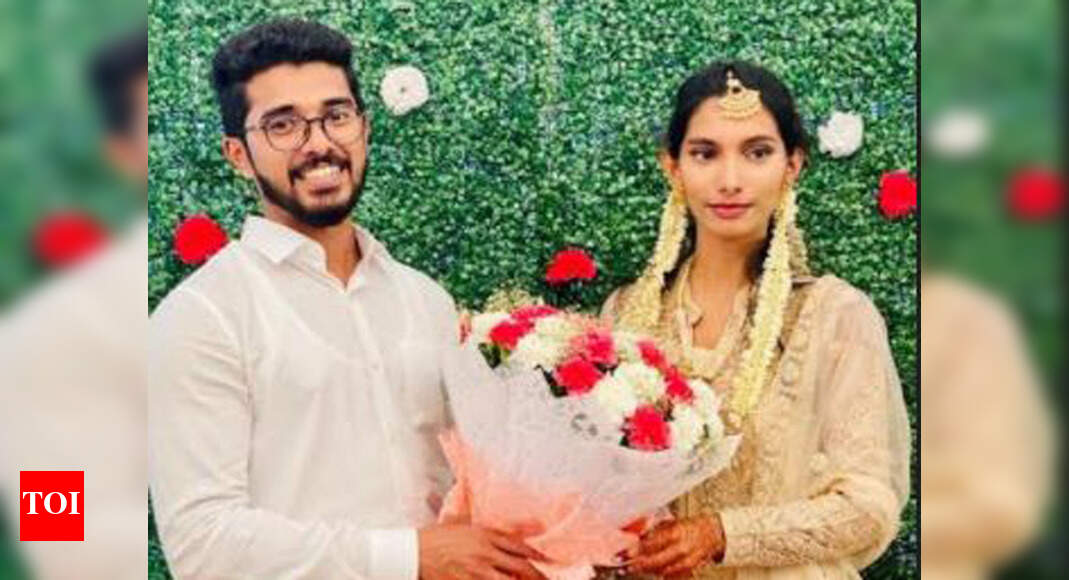 MANGALURU: Pandemic regulations allow only 50 guests to participate in a wedding. However, Muguli family with 218 close relatives participated in the wedding ceremony of their beloved one by following the government guidelines strictly on Thursday, thanks to the technology.
Ahmed Ali Kambar, the head of Muguli family from Kanyana in Bantwal taluk, has eight sisters and a brother. Members of the four generations in the family are living in different parts of the nation and abroad and they have no option to participate in the wedding of Kambar's niece. However, a concept developed by one of the young members helped all of them unite, not physically but virtually, during the wedding ceremony of Nafeesath Nahana, an architect. She entered wedlock with Ismail Rakhib, an industrialist from Chikkamagaluru, at Pattori in Konaje near Mangaluru on Thursday.
While only 50 members were present at the venue, all others participated virtually in the wedding through a short video and a zoom meet at the end. Zoya, the 15-year-old member of the family was the mastermind who recorded a 28 minutes video including wedding wishes from all the family members from Karnataka, Kerala, Maharashtra, UAE, Saudi Arabia, Germany and New Zealand.
Zoya, a student of BK Birla Public School, Kalyan, said in the short video titled "Shaadi Mubarak Nahana": "Many many congratulations on getting married and happy married life to both of you. Have a great day. Most of us are not able to attend your wedding, but we are attending a wedding, not physically, but virtually."
The video with messages from all family members from distant places wishing the couple, prayers and other rituals was played during the wedding ceremony and later a zoom meet was also held to make all family members' presence felt at the venue.