Karnataka: 98% attendance in primary class drops to 75% in higher secondary | Bengaluru News – Times of India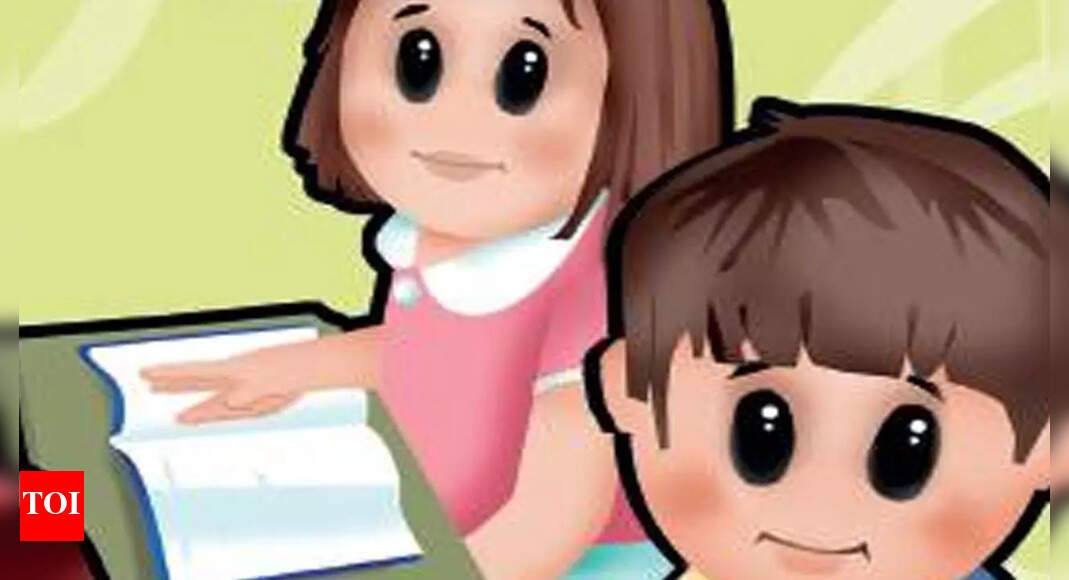 BENGALURU: While both girls and boys have 98% attendance in primary classes in the 6-11 years age group in Karnataka, it gradually drops as they go to higher classes. The attendance fell to 75% among girls and 76% among boys in higher secondary between 15 and 17 years, according to National Family Health Survey report, 2019-20.
The detailed analysis of the NFHS report for Karnataka was released at a workshop on Tuesday for officers to fix gaps in various indicators.
Compared to NFHS-4 of 2015-16, there is an improvement in girls' attendance: 73% attended school as per the previous survey compared to 75% of boys. The latest survey conducted before the Covid pandemic found no gender disparity in school attendance in the 6-17 years age group.
As per the study, 92% of children of the age group of 6-17 years in Karnataka attend schools. It is 94% in urban areas and 91% in rural areas. School attendance is almost universal (97%) in the 6-14 age group, but drops sharply to 75% in the15-17 years group. The attendance of rural girl children in higher secondary school between 16-17 years is 62.7%, as against their male counterparts' 68.6%. In urban areas, attendance of boys and girls in this group was 74.8% and 77.8%, respectively.
The study highlighted religionwise attendance in 6-17 age group: highest at 97.5% among Christian households, 92.3% among Hindus, 88.8% among Muslims and 94.5% among others. Commissioner of public instruction R Vishal said that as per the education department's observation, more than 90% attendance is seen in Classes 9 and 10.
Expert: Child labour, early marriage are to blame
The attendance slightly drops in lower classes, episodically during the harvest season and local festivals, varying from 70% to 90% according to the department's student achievement tracking system," he said.
He admitted that child labour and child marriage were contributory factors to some extent. "We also cover outof-school children, and those in child labour and we get them back to formal schooling. It's a continuous effort," said Vishal.
Nagasimha G Rao, child rights activist, pointed out that child labour, child marriage and sibling responsibilities on older school-going girls are major contributors for dropouts and decline in attendance.
"If school attendance was 75-76 % among children of the 15-17 years group, in 2019-20, it declined during and after the pandemic. Children who became agricultural labourers and other such activities are not willing to come to back to school, as per our observation in Chikkaballapura district where we are working. The current school system is not attracting them, when they are earning money already," said Rao. He added that many children are labourers in the guise of helping parents in family businesses.
During the lockdown, there was a spike in child marriages which affected girl child education further, he added.