Karnataka: 36 private doctors died of Covid, IMA seeks relief | Bengaluru News – Times of India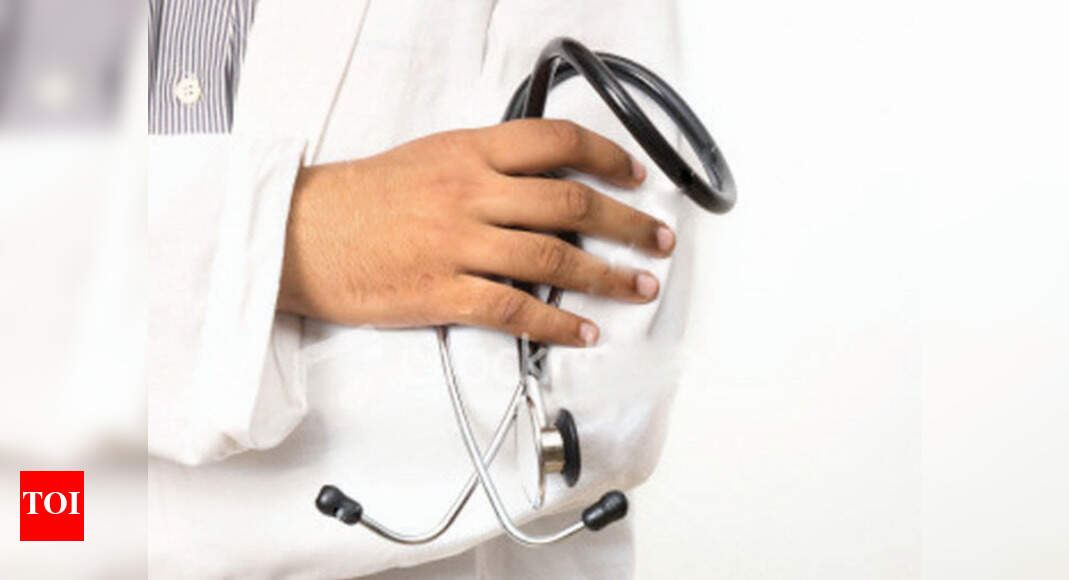 BENGALURU: Thirty-six doctors from private hospitals, nursing homes and clinics succumbed to Covid-19 in the past three months across Karnataka, according to the state chapter of the Indian Medical Association (IMA). They include gynaecologists, psychiatrists and general physicians who are yet to be covered by the government's compensation scheme.
IMA-Karnataka has written to the CM seeking compensation for their families. A psychiatrist from Ballari, a gynaecologist from Shivamogga, a 65-year-old anaesthetist from Mysuru, a 68-year-old general medical practitioner from Bengaluru and a paediatrician from Athani are among the deceased.
'Pvt docs not considered Covid warriors'
Dr Shivanand Murgode, 69, a gynaecologist from Hukkeri in Belagavi district, who was working even during the lockdown, died on July 31. "He was conducting deliveries, surgeries and consultations throughout the pandemic. All he would ask was if the patient had any symptoms. He may have treated asymptomatic carriers. He was very uncomfortable wearing PPEs and could not use them. He would wear a mask and gloves. We lost him because he was a workaholic," said his ophthalmologist-son Dr Sachin Murgode.
Dr Madhusudan Kariganuru, president, IMA, Karnataka alleged that the state government has not considered these private healthcare professionals as Covid warriors. "A private doctor should also be covered by government insurance of Rs 50 lakh. The government must look into the matter," he added.
An IMA member from Bengaluru, who has been treating Covid patients said the death of doctors was the result of hospitals turning into hotspots. "These doctors have treated confirmed and suspected Covid-19 caes but are not considered Covid warriors. They were all infected possibly through patients they treated. No family of dead doctors has been contacted by the government so far," the doctor said.
In Mysuru, a septuagenarian doctor, who retired from the medical education department, died in July. "He developed fever two days after treating a vegetable vendor with Covid symptoms. He sent his patient for testing and he turned out to be positive," his relative told TOI.
However, the health and family welfare department is unaware of the deaths of these doctors. Pankaj Kumar Pandey, commissioner, said he has asked all medical and paramedical associations to submit a list of doctors, nurses, technicians and other healthcare workers who have succumbed to Covid-19.