Karnataka: 3 patients, including 2 from DK test positive, 1 discharged | Mangaluru News – Times of India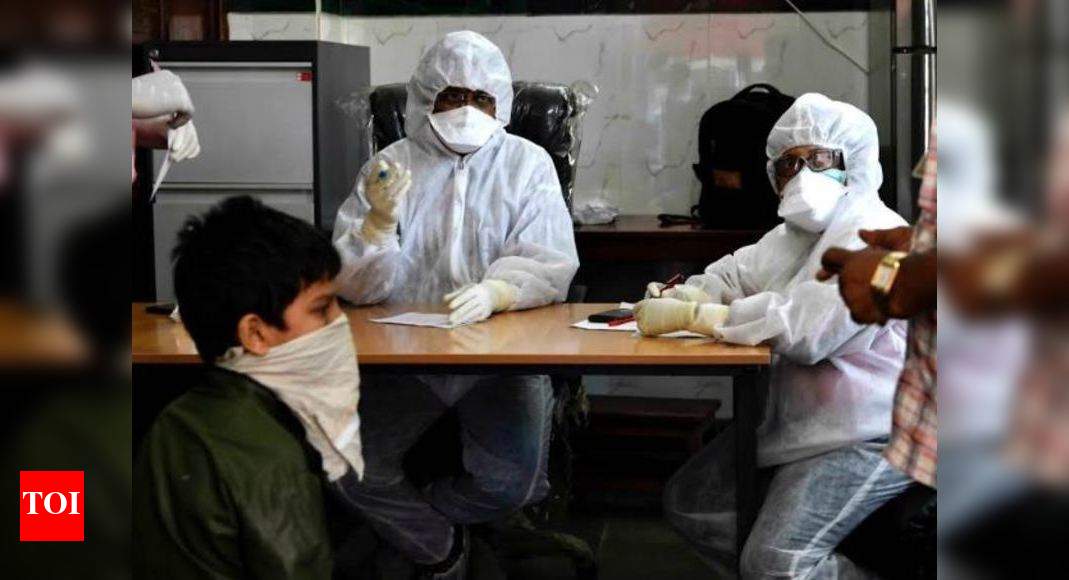 Representative image.
MANGALURU/UDUPI: Erstwhile undivided Dakshina Kannada district on Monday recorded three Covid-19 positive cases. While DK accounted for 2 cases, the third was from Udupi. Two of the three cases – one each from two districts were patients with inter-state travel history from Maharashtra while the third is a case of severe acute respiratory infection (SARI). The day also saw a 69-year-old male patient from Kasba village in Bantwal discharged.
Incidentally, all three cases and that of the discharge were mentioned in the evening bulletin that the state health department released. The two patients from DK have been designated P-1233, 30-year-old male and P-1234, 55-year-old woman, while the Udupi patient is P-1235, aged 27-years. The patient discharged is P-578 who incidentally is the primary contact of P-390, the first victim of the pandemic in Dakshina Kannada district, who died on April 19.
G Jagadeesha, Udupi deputy commissioner said the 27-year-old woman had travelled from Mumbai to Udupi on May 12 was kept in quarantine. Into her 7th month of pregnancy, a swab was taken since such women are in high risk category. Her husband and 25 others who were on the bus have been quarantined and their swabs have been taken, he said. Doctors are taking care in treating the woman given her advanced stage of pregnancy, DC noted.
Gayathri Nayak, in-charge of DK district bulletin said P-1233 who had arrived from Mumbai, was quarantined at a centre in Vittal. As he had fever and showed other signs of coronavirus, he was shifted to designated Covid19 hospital, where his swab reports turned out to be positive. Auxiliary nurse midwives are in the process of tracing contacts of P-1234, a resident of Barebail in Yeyyadi. She has been admitted to ICU and her condition is stable, she said.
Thirty out of 32 active cases in DK are stable while a 76-year-old male and 68-year old woman are suffering from age related complications. The woman is in ICU. Authorities in DK have denotified containment zone 7 at Uppinangady in Puttur taluk on report from Ramachandra Bayari, district health and family welfare officer. Udupi has 7 active cases against 11 cases and has reported one death, that was confirmed positive case after death of patient.