Karnataka: 24-hour toll less than 100 | Bengaluru News – Times of India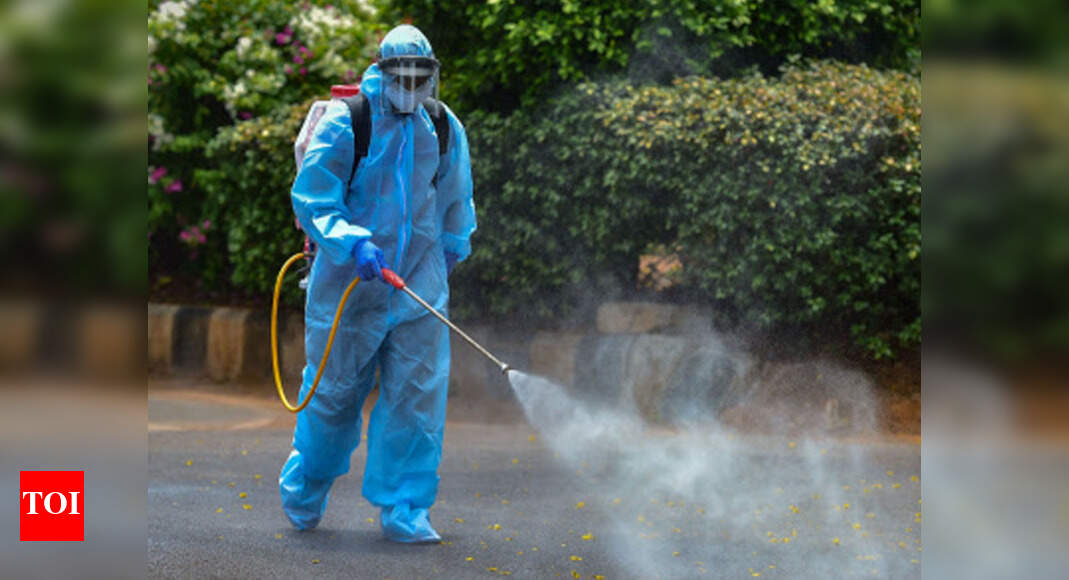 BENGALURU: Karnataka reported 9,140 new Covid cases on Saturday, taking the Covid-19 caseload to 4,49,551. In a breather, the state reported fewer than 100 deaths, at 94, of which 21 were from Bengaluru.The state has reported 100-plus deaths for the past few days.
Also, 9,557 patients were discharged on Saturday, taking the recoveries to 3,44,556.
Bengaluru reported 3,552 new positive cases, the highest in 24 hours. The previous record increase was 3,495 on August 15. After the state capital, Mysuru reported most cases, at 637, and 14 deaths. As on Saturday, 795 Covid patients across the state are in intensive care units, of whom 278 are in Bengaluru.
3,552: B'luru logs its highest 24-hour tally
The tech capital reported 3,552 fresh Covid-19 cases on Saturday, the highest in a single day. The previous record 24-hour count, 3,495, was logged on August 15.
Karnataka saw 9,140 new infections on Saturday and the overall tally now stands close to 4.5 lakh. Ninety-four more Covid-19 patients died, including 21 in Bengaluru. A seven-year-old boy from the city, who had also been suffering from cancer, was among the fatalities. The boy died at a private hospital within a day of admission.
As on September 12, as many as 795 Covid-19 patients are in the intensive care unit (ICU) across the state. Of these, 278 patients are in Bengaluru. Hassan, which is being closely monitored by the state's critical care team, has 106 patients in ICU.
Mysuru saw 637 new cases on Saturday, crossing the 25,000-mark.
The tech capital is among four districts in the country that have reported more than 1.5 lakh cases each. It hit the 1-lakh mark on August 21 and added 50,000 more cases in 17 days to reach the tally of 1.5 lakh cases on September 7. Till September 12, Bengaluru had recorded more than 1.6 lakh positive cases.