Karnataka: 18 years on, man continues to live in car parked in forest | Mangaluru News – Times of India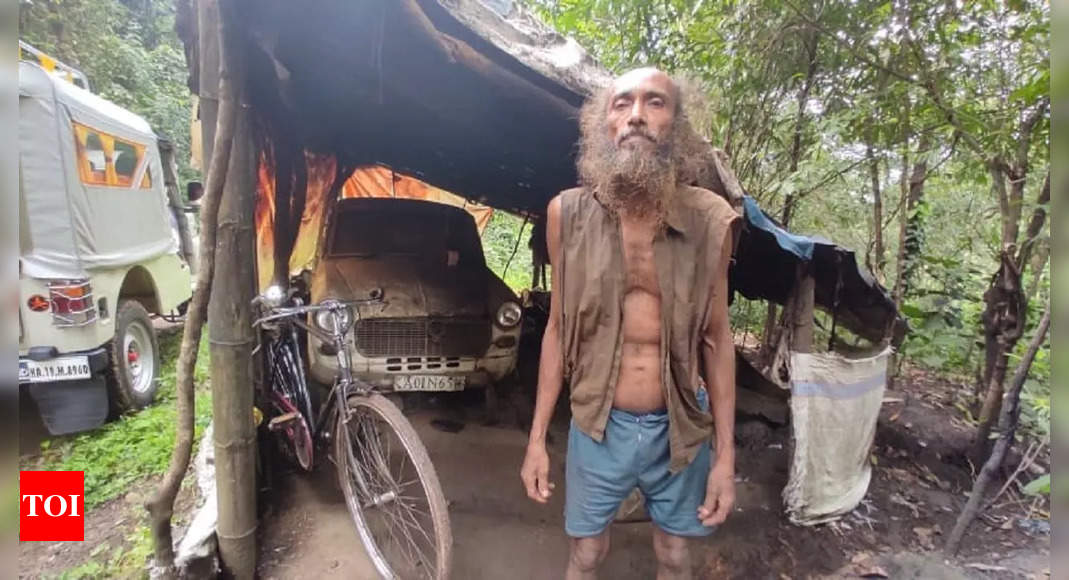 MANGALURU: For the past 18 years, Chandrashekar Gowda (48) of Noojalu in Sullia taluk of Karnataka's Dakshina Kannada district, has been living out of a Fiat car parked on the edge of a jungle, eking out his livelihood by weaving and selling baskets.
Gowda started living out of the vehicle on the edge of the forest in Aranthodu after a co-operative society auctioned his 2.29 acre land for not repaying a loan.
Gowda had taken a Rs 54,000 short-term crop loan from the Nellur Kemraje Co-operative Society in 1999. When he said he was unable to pay back, the co-ope rative society sent him notice and auctioned his piece of land in October 2002 for Rs 1.2 lakh. The society kept aside Rs 11,000 after deducting the amount he had to pay, but Gowda never collected it.
After the auction, the Gowda stayed with his sister for a while and bought a used Fiat car. His situation took a turn for the worse in June 2003 when his house was demolished after the auction of the land. He then started living in the car.
Taking keen interest in Gowda's case, former deputy commissioner A B Ibrahim had contacted him in 2016. He had offered him a job and requested him to live in Bengaluru. Officials of revenue and forest departments also tried their best to rehabilitate him but to no avail.
Sullia tahsildar Anitha Lakshmi told TOI that officials have made several efforts in the past, but he is reluctant to move out of his settlement.
"Recently, I spoke to him personally and urged him to return to the mainstream. However, he doesn't want to come out of his self-imposed exile as he likes to live there only. He is weaving baskets and eking a living out of it. He wants to be self-reliant and does not accept money from anyone. Even if people pay him excess money for the baskets, he does not accept it," Anitha said.