Karnataka: 156 arrested for violence at iPhone plant in Kolar | Bengaluru News – Times of India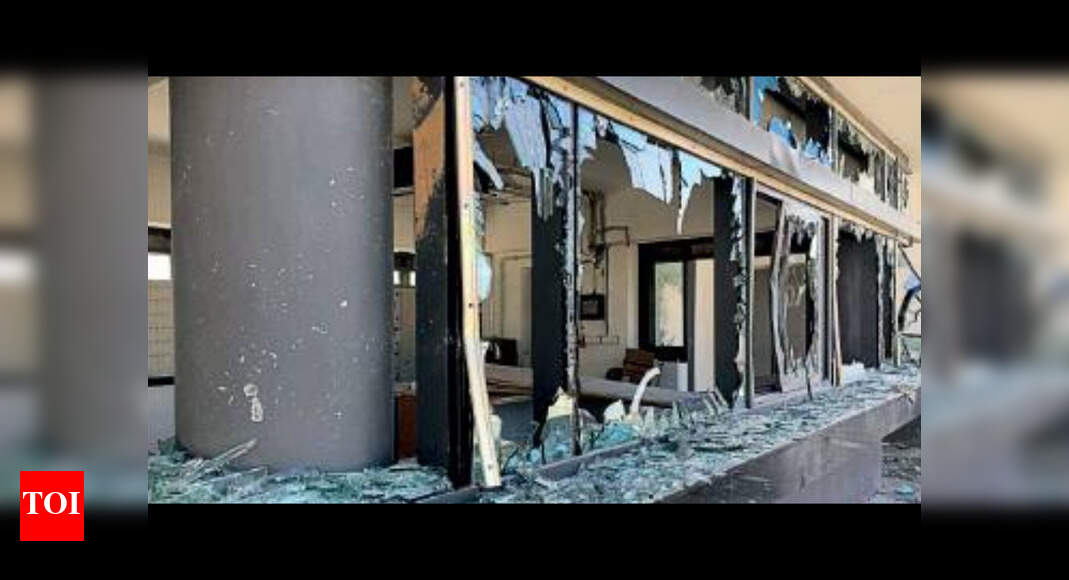 NARASAPUR: The number of arrests over the violence at Wistron Corporation's iPhone manufacturing plant in Kolar district approached 160 on Sunday as the company counted the cost of Saturday's incident. Many new phones, laptops and monitors are missing from the plant, located inside the Naraspura industrial estate, according to the assessment and a complaint filed by Wistron Private Limited's administrator, Prashanth TD.
A huge group of employees, furious over delayed salaries, wrecked furniture, equipment and other property at the unit early on Saturday. Some vehicles were also torched.
Superintendent of police Karthik Reddy said that till Sunday afternoon, 156 people had been arrested in connection with the violence. They have been booked for unlawful assembly, rioting with deadly weapons, voluntarily causing hurt, trespass, dacoity and other offences under the Indian Penal Code (IPC).
Arrests are being made based on the CCTV footage of the incident. Investigators are also checking the shift roster to identify employees.
The Wistron administrator's complaint alleges that about 5,000 people, including at least 2,000 "outsiders", participated in the violence.
Reddy said that the preliminary financial assessment had pegged the cost of the damage at Rs 437 crore. A clearer picture will emerge after a team from the plant's insurer completes its evaluation. On the number of brandnew iPhones stolen, police said that they didn't have exact figures at the moment.
On Sunday, a huge contingent of police personnel kept vigil in and around the factory. Most shops in the industrial area remained shut, fearing trouble.
Company insiders said that Saturday's violence didn't appear to be a spontaneous outburst of workers' anger, adding that discontent had been brewing for a long time. A contract employee claimed that the agency that provided manpower to the factory didn't pay workers and company representatives failed to intervene. The district administration and police were aware of the issue, the employee said. According to another employee, about 80 contract workers have been sacked or asked to leave in the past two months over the same issue.
These allegations could not be independently verified and there was no comment from Wistron.
Kolar district deputy commissioner Satyabhama C said that authorities were not alerted about the salary row. "We would have otherwise asked the labour department to look into it," she added.
KV Suresh Kumar, who heads the state unit of the Unorganised Sector Workers' Union, claimed that there appeared to be lack of coordination between the labour department and the manpower-supplying agency.
Watch
Watch: Violence breaks out at iPhone manufacturing plant near Bengaluru