kallegowda: Karnataka farmer sells millet sack containing wife's jewellery | Mysuru News – Times of India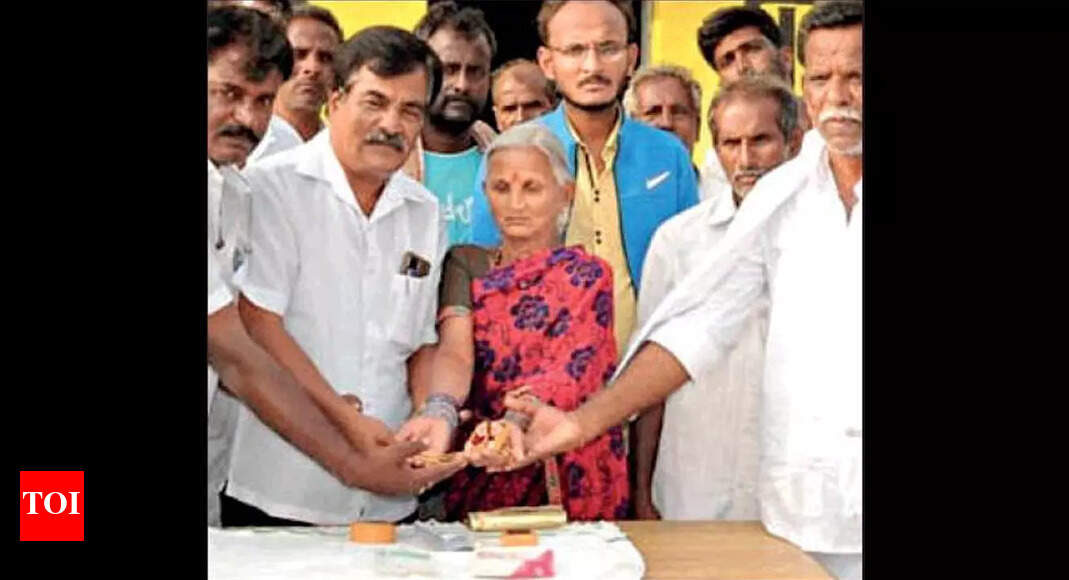 MANDYA: Kallegowda, a resident of Kallinathapura in Nagamangala taluk in Mandya district, had sold a sack of millets to a trader, unaware that his wife, Lakshmamma, had used it as a safe box for her jewellery.
Thankfully, his wife, Lakshmamma did not have to regret her decision for long as in a surprising turn of events, the ornaments found their way back to her.
Lakshmamma had kept her gold jewellery in the sack of millets when she went to Bengaluru to visit her daughter. She was convinced it was a safe place to keep her jewels, a place thieves would not think of searching. However, Lakshmamma had not informed her husband about having concealed the jewellery in the sack. When his wife was in Bengaluru, Kallegowda sold the sack of millets to a broker, who, after failing to find a buyer for the crop in the neighbouring villages, sold it to a rice mill in Basaralu in Mandya district.
It was the workers at the mill that found the bag containing the ornaments, along with a bill for their purchase. The workers promptly informed the mill's owner Timmegowda, who was able to contact the owner of the jewellery store where the ornaments had been purchased. He procured information about Kallegowda's address from the store, and after ascertaining that Lakshmamma was the rightful owner of the ornaments, returned her treasure.
Bill led to the owners
"When I saw the bag of ornaments in the sack, I realised that someone must have concealed them there to prevent them from being stolen. If we had not found the bill of purchase inside the purse along with the ornaments, we may not have been able to find Lakshmamma, " said Timmegowda, the mill owner who returned the ornaments.