Just one Shramik Special from Bengaluru on Thursday | Bengaluru News – Times of India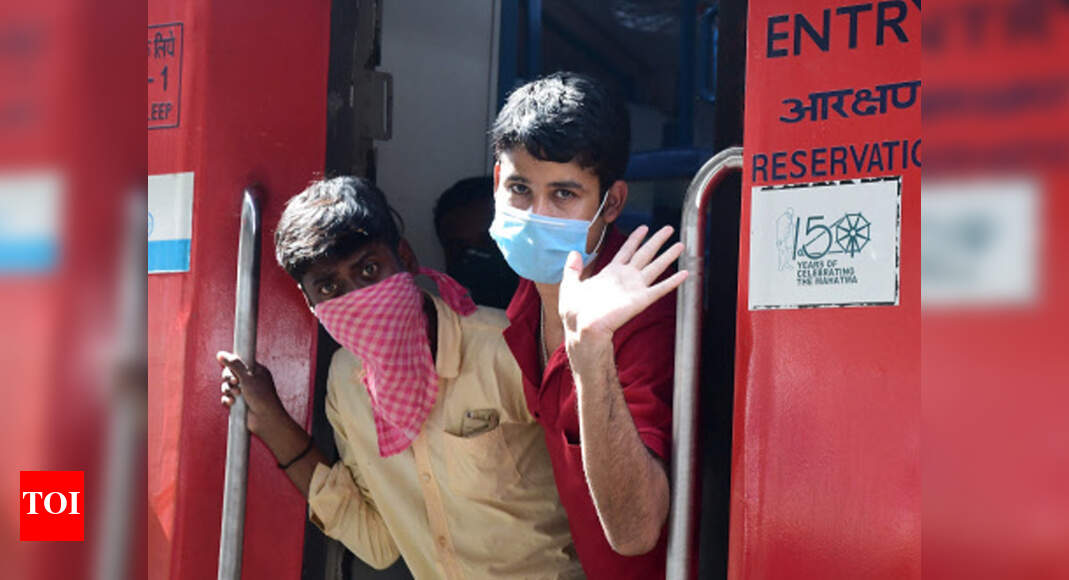 On Thursday, only one Shramik train left from Bengaluru to New Jalpaiguri (West Bengal) with 1,600 passengers….Read More
BENGALURU: For the third consecutive day, the Karnataka government and South Western Railway (SWR) operated skeletal Shramik Special services for migrant workers from Bengaluru.
On Thursday, only one Shramik train left from Bengaluru to New Jalpaiguri (West Bengal) with 1,600 passengers. On Wednesday too, SWR had operated just one train from Bengaluru — KSR Bengaluru-Jodhpur service at 10pm — with 1,174 passengers. On Tuesday, two trains left from the city — one to Barkakhana (Bihar) with 1,600 passengers and another to Dhanbad (Jharkhand) with 1,749 on board.
While the state government had planned five trains on May 28, six on May 29, six on May 30 and two on May 31, it scaled down the numbers citing fewer passengers.
E Vijaya, chief public relations officer of SWR, said: "Normally, the nodal officer of the state government informs the railways about the requirement the previous day. We have figures for Wednesday and Tuesday, when seven and nine trains, respectively, were originally planned but didn't run."
Nearly seven lakh people have registered on the Seva Sindhu portal to return home but the state government's decision to reduce the number of trains has drawn flak. This despite it assuring the high court that it'd bear the travel cost of migrants leaving on Shramik trains up to May 31.
Sources say the government along with SWR is planning to operate four trains to Bihar from Bengaluru on Friday.
Narendra Kumar, an activist helping migrant workers board Shramik trains, said: "Lakhs of workers are still waiting for trains. It's unfair to deny them the service citing less demand. Both the state government and railways are not taking any interest in helping stranded migrants."
No end to woes
Some 280 migrants, including women and children, mainly from Bihar, are holed up inside a school in Jigani on the outskirts of Bengaluru for three days now. All of them had registered on Seva Sindhu and received SMS a few days ago about a train. But they couldn't reach the city on time as they lived over 30km away. Meanwhile, the trains to Bihar were cancelled leaving hundreds of migrants stranded.
The Bihari migrants and also a few from Odisha were working in industrial units in Jigani and were rendered jobless following the lockdown. "Some volunteers have come together to help them with food and water. There is no clarity on their journey home and due to the distance from the city, they have been left unattended," said Anil Srivatsa, a volunteer from the Jigani school.
Srivatsa and his team have planned to move the migrants to the city so that they can easily access Shramik trains when an announcement is made.