joida: Karnataka: Smartphones for tribal kids from Joida at 10-day camp | Mangaluru News – Times of India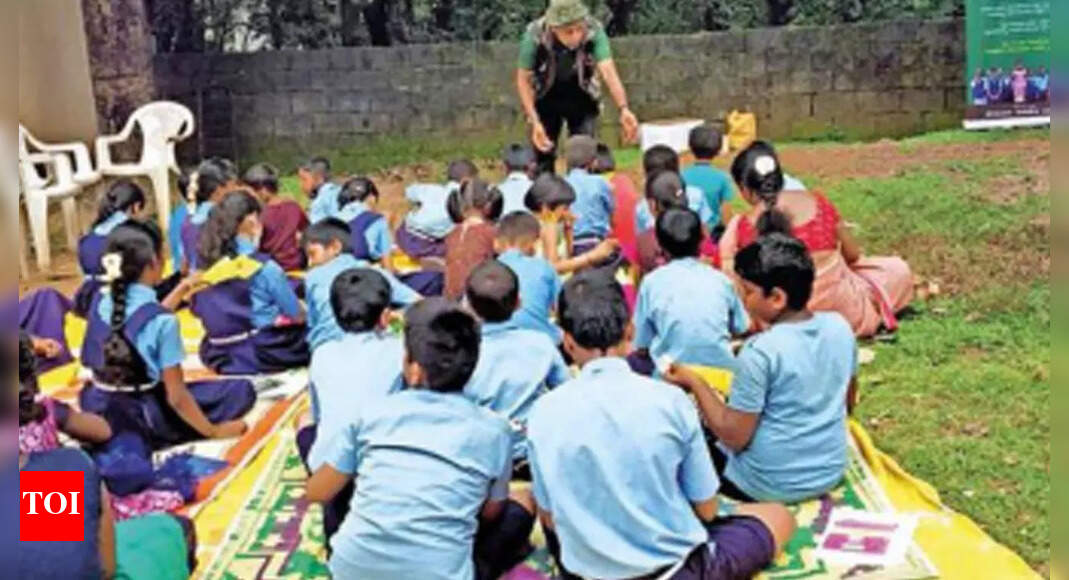 MANGALURU: Probably for the first time, a few children from remote villages in Joida of Uttara Kannada district will have access to smartphones – an attempt by a team of environmental activists to bring children in the remotest village to the mainstream. This is due to the efforts of Sahyadri Sanchaya, supported by NRI Vasudev Aithal launched 'Vana Chethana', a special education programme for the tribal children of Uttara Kannada district.
After conducting 24 camps in Yellapur of Uttara Kannada district as part of 'Vana Chethana', the team will conduct camps in Joida from Tuesday during which children will get access to smartphones. At Yellapur, television sets were distributed to a few schools so that children have access to Samveda e-classes telecast on DD Chandana.
Sahyadri Sanchaya convenor Dinesh Holla said, "More than academics, the teachers have appreciated the extracurricular activities like paper craft, music, dance, kite flying and others conducted by resource persons at the camp. After class hours, we make it a point to visit the houses of students and understand their problems and solve issues. Since Joida is one of the backward taluks, Vasudev Aithal decided to procure 20 smartphones. He has tied up with Bengaluru-based Akshara Foundation, for a software that gives access to mathematics practice and learning to children. This way, our attempt is to bring children even in the remotest village to the mainstream during the 10-day camp," Holla said.
The camps will be held from October 26 to 30 and from November 8 to 11 at various schools. "Based on requirements, we have also connected donors with schools and provided them with books, solar lamps, basic infrastructure and so on. We have involved ourselves in community development works. For instance, at Shirle, we have managed to restore a temporary wooden foot bridge. We visit homes and convince people to send their children to school and for higher education," he said.
"We have received requests from a few more schools to conduct the camps, especially in Yellapur and Anashi. A detailed report on the camp and its impact on tribal children will be submitted to the government," Holla said.