Job opportunities for Kannadigas: Sarojini Mahishi report will be modified to suit changed circumstances, says Karnataka minister Sunil Kumar | Bengaluru News – Times of India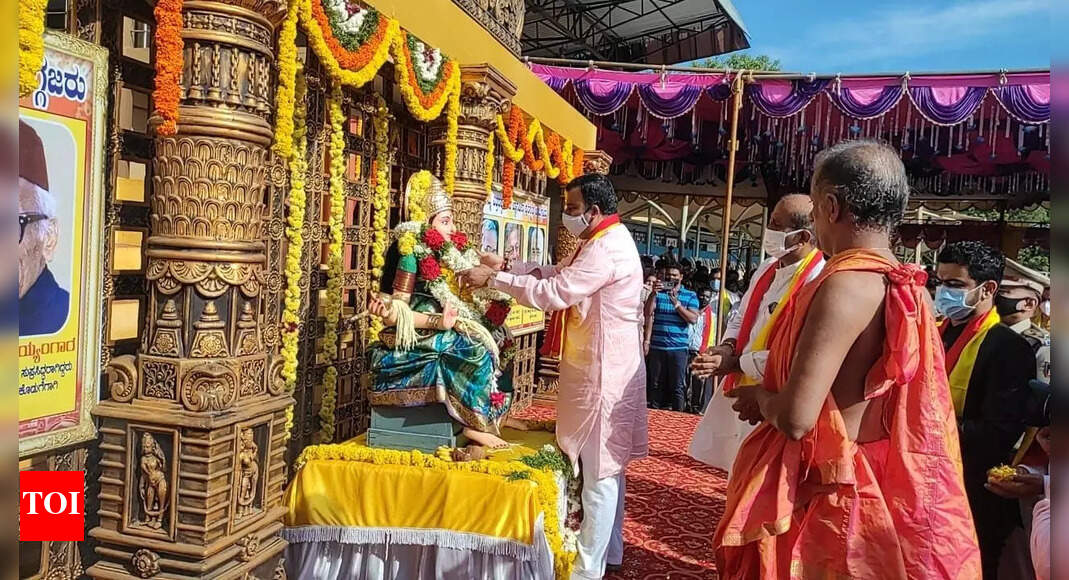 UDUPI: The decades-old Sarojini Mahishi Report is likely to see modifications/tweaks within the legal framework to give more job opportunities for Kannadigas in new age enterprises, said Kannada and culture minister V Sunil Kumar on Monday.
Speaking at the Kannada Rajyotsava celebrations at the district Mahatma Gandhi hospital, Ajjarakad, Udupi, the minister said chief minister Basavaraj Bommai is keen to bring in modifications to the report that will prioritise Kannadigas get jobs in Karnataka.
There have been protests and bandhs by Kannada organizations demanding priority for Kannadigas in employment in the private sector, especially in the IT/ BT sector.
The minister also said that guidelines would be issued from his department to bring about uniformity in the selection process, numbers in district Rajyotsava awards.
"There are some districts where awards are not given. There are some districts where numbers vary. It should be according to the number of years of the commemoration. Also, there are no guidelines for selection. All these would be discussed in detail and uniform guidelines would be issued soon,'' Kumar said.
Terming people of Dakshina Kannada and Udupi as ambassadors of Kannada culture and language, he said they are in the nook and corners of the globe and wherever they go, they make sure to spread the fame and fragrance of the Tulu and Kannada language.
Regarding the State Rajyotsava awards, Kumar said, "This time we have ensured that awards have gone in search of achievers thus increasing the prestige of the award. I admit we may not have done full justice to all sections. But, I can assure you that all those who have been selected are great achievers. We have tried our best to get achievers and we trust, we have done our job,'' he noted.