jayamangali: Karnataka: Forgotten river in Tumakuru springs back to life after 27 years | Mysuru News – Times of India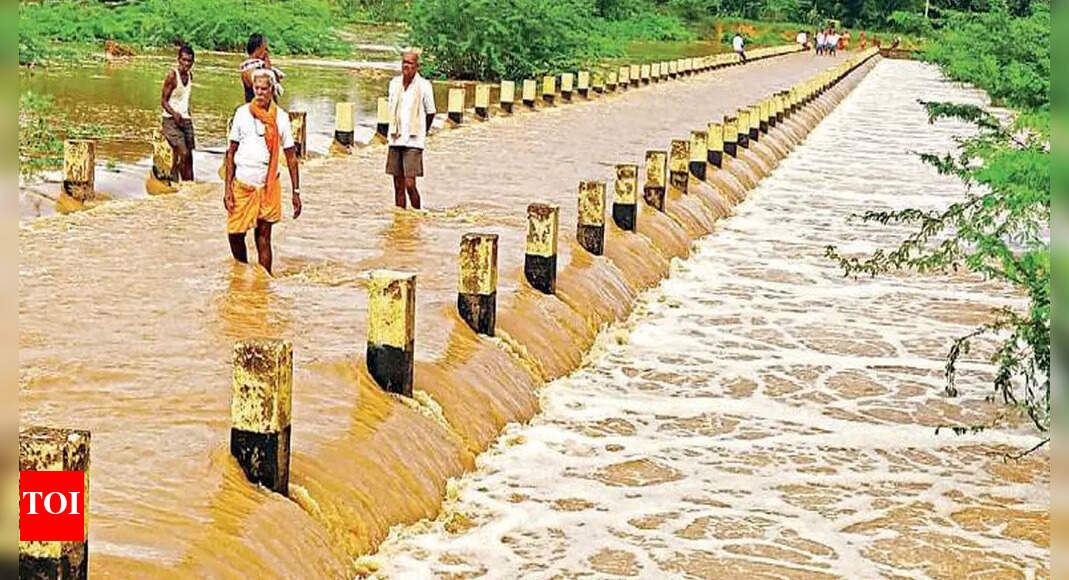 TUMAKURU: Jayamangali river that had dried up in Tumakuru district is back to life in full vigour after 27 years, thanks to incessant rain in the region over the past few weeks.
Officials in the minor irrigation department confirmed that water is back in the river after 27 years, filling up about 20 check dams in its course in Tumakuru, Koratagere and Madhugiri taluks of the district. The overflowing check dams are drawing huge crowds.
Jayamangali river is formed by the merger of its two tributaries Jaya and Mangala, both originating in Devarayanadurga, at Irksandra in Koratagere taluk of Tumakuru district. Another forgotten river, Garudachala, also takes its birth at Devarayanadurga and joins Jayamangali at Holavanahalli in Koratagere taluk. Suvarnamukhi river that is born in Channarayanadurga hill ranges of Koratagere taluk joins Jayamangali river at Rampura in Koratagere taluk.
Jayamangali enters Parigi in Anantapur district of Andhra Pradesh and joins Penna river near Hindupur of Anantapur district and flows into Penna Ahobilam balancing reservoir after flowing a distance of 241.5km.
TP Gopalappa, 46, a farmer of Theriyur in Madhugiri taluk, told TOI, "I had seen Jayamangali river flowing more than 20 years ago, but certainly this force was not there. I am happy to see this river flowing again as it will raise the groundwater table and help farmers to carry out agricultural activities." He said this river will flow only if the tanks and lakes start to overflow.
Environmentalist C Yathiraju said: "The river is flowing after a long time. But it will dry up once rain stops as a lot of borewells have been sunk in its catchment area. With no vegetative and forest cover along the river, it will dry up within a few months due to overexploitation of the groundwater table."
According to Yathiraju, the river is highly seasonal and will flow only if a chain of tanks on its path overflows.
Yathiraju said the impact of climate change is affecting the rainfall pattern in the region. As per the Intergovernmental Panel on Climate Change (IPCC) report, climate change is resulting in spatial, intensity and pattern variation of rainfall and also frequently creating more storms, cyclones and low pressure areas, which are altering rainfall distribution.
"We used to get robust rainfall during south-west monsoon but now we are getting heavy rain during the north-east monsoon, which was not the case a few years ago. This rainfall is affecting our lives and agriculture," he added.