IPC crimes decline for third year in Bengaluru, fourth in Karnataka | Bengaluru News – Times of India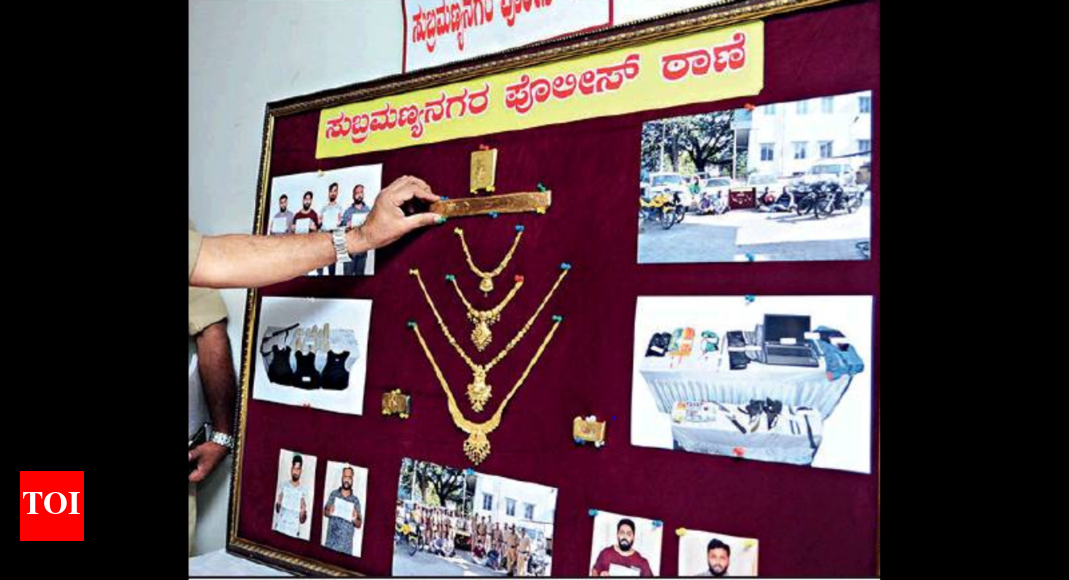 BENGALURU: In a continuing trend of declining crimes under the Indian Penal Code (IPC), Karnataka and Bengaluru reported a 11% and 27% dip in 2020, respectively.
Analysis of data from the latest crime statistics report by National Crime Records
Bureau (NCRB) and figures for four previous years before 2020 show while Karnataka has seen a drop in IPC crimes for the fourth consecutive year, such cases have reduced for the third straight year in Bengaluru.
The state recorded over 1 lakh IPC crimes in 2020 compared to about 1.2 lakh in 2019, registering a 11.5% dip. Bengaluru, which accounted for about 19% of all IPC crimes in the state, reported 19,964 cases, which is 27% lower than the 27,251 cases reported in 2019.
In the past five years — 2016 to 2020 — the state has seen nearly 6.5 lakh IPC cases, of which 26% or 1.7 lakh were registered in Bengaluru (see graphic). Data shows there has been a consistent decline in IPC crimes, which cops attribute to enhanced policing and a general shift in crime patterns, with criminals indulging more in non-traditional offences.
Over the years, Bengaluru's share in IPC crimes also saw a decline. From 30% or more in 2016 and 2017, it reduced to 24% in 2018, 22.6% in 2019 and just 19% in 2020.
A break-up of major IPC crimes for 2020 shows a 26.6% decline in kidnapping, 8% in abduction for ransom, less than 1% in rape cases, nearly 19% in house break thefts and 32% in cheating cases.
The number of people who were robbed also declined by nearly 26%, but those murdered increased by 2%, while attempt to murder cases went up by 11%.
Cases under special local laws
Overall cases booked under special local laws (SLL) saw a negligible increase in Karnataka in 2020, while Bengaluru recorded a decline even in this category.
Karnataka has reported a total of 1.9 lakh SLL crimes in the said five years, a quarter of which (47,751) were in Bengaluru. In 2020, the state had 43,730 SLL crimes, up marginally from 43,526 in 2019 — Bengaluru had 14,192 crimes in 2020, a 3% decrease from 2019.
Karnataka has reported a consistent increase in SLL crimes in the past five years, while Bengaluru has seen a more mixed trend. In 2016, only 31,077 SLL crimes were registered in Karnataka, of which 3,241 were in Bengaluru. But the city's share has also increased: From just 10.4% in 2016, it went up to 17.3% in 2017, 25% in 2019, 33.5% in 2019 and 32.5% last year.