Interfaith love: Youth killed in Karnataka's Vijayapura; girl's brother, uncle detained | Hubballi News – Times of India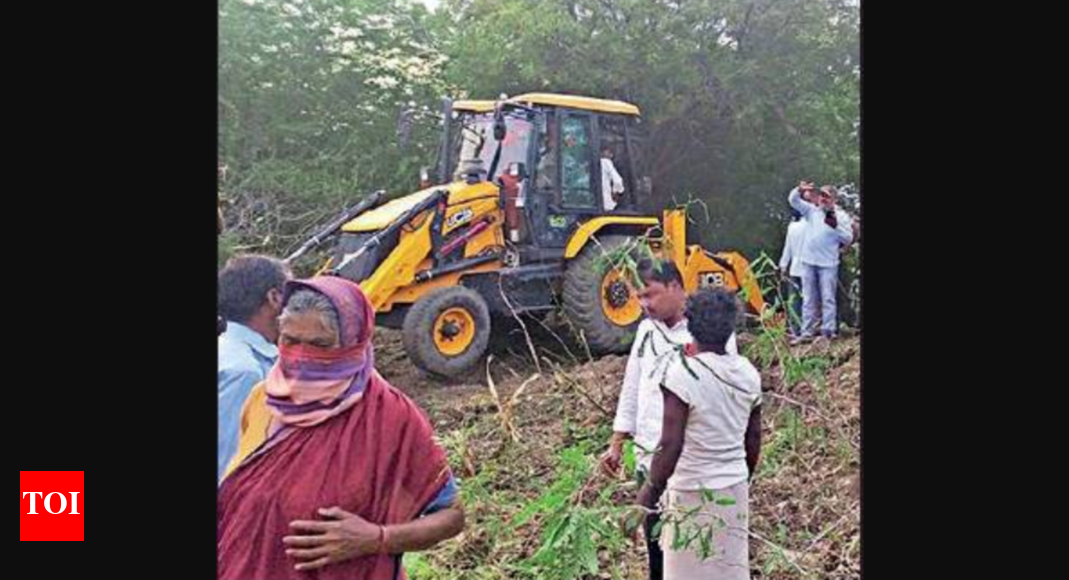 VIJAYAPURA: A 32-year-old man in love with a woman from a different faith was allegedly abducted and murdered by her family members in Balaganur village of Sindgi taluk. The woman called the police helpline on coming to know of the abduction and said the youth's life was in danger, Vijayapura SP HD Anand Kumar said.
Her brother and maternal uncle have been detained. She has been sent to a women's home since there is a threat to her life, he said.
The victim, Ravi Shankreppa Nimbaragi, was reported missing by his family on Friday. Shashidhar filed a complaint saying his elder brother had left home around 6pm on Thursday to buy groceries.
Search on for man's body, woman faces life threat
As he did not return even by 8pm, I went to search for him and saw his slippers and cloth bag lying in the fields belonging to Prashant Mallappa Yalwar. I returned home and alerted my mother and elder brother Basavaraj, who in turn called Ravi, but his mobile was switched off," Shashidhar said. The family continued to search for Ravi and finally filed the complaint the next day.
The woman called the police helpline on Friday morning to report that her family members had abducted Ravi and his life was in danger. Police rushed to the village and detained the woman's brother and maternal uncle. The duo confessed to the crime, the SP said, and led police to an abandoned well where they said the body had been dumped.
Ravi was in love with the woman, who is 24, for the past 4-5 years, police said. "We have learned that the girl's parents were embarrassed and unhappy over their relationship. As the families' fields are in the same area, arguments broke out often and there was rivalry," Sindgi circle police inspector HM Patil said. Between Thursday night and Friday, the woman's family members are believed to have killed Ravi and thrown his body into the well. "We are searching for the body and further probe will be carried out on the basis of the family's complaint once the body is found," Patil said. "As other family members are absconding, we have formed three teams to crack the case. Since there is threat to the life of the woman, she has been moved to the Santvana Kendra," SP Anand Kumar said.
Bajrang Dal and Vishwa Hindu Parishad leaders demanded the arrest of the accused within 24 hours. They have threatened to call a bandh if the culprits are arrested.