Infrastructure worries for govt schools in Karnataka as kids return today | Bengaluru News – Times of India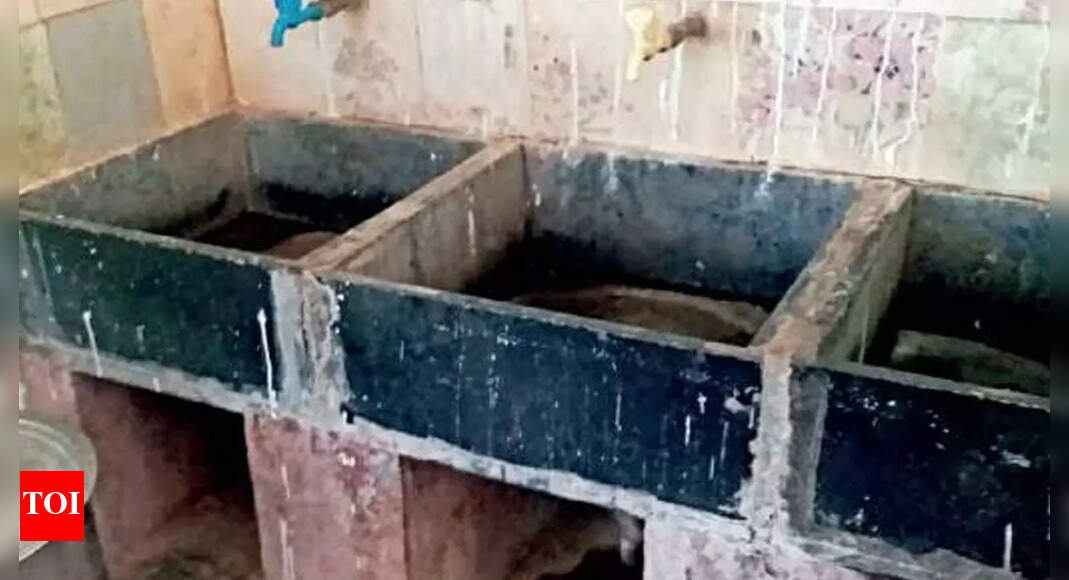 BENGALURU: Physical classes for grades 1-5 will resume on Monday but not all students who walk into government schools will find them in the best of shape. With high enrolments in the past two years and continuous disuse of facilities, many institutions are facing infrastructure woes.
Government model higher primary school in Uppinangady, Dakshina Kannada had 330 students when it shut in March 2020. With migration of private schools kids over two years, the number of admissions is up to 560 now. There are 106 kids in class 1 alone.
However, School Development and Monitoring Committee members point out that the number of classrooms, benches and teachers has remained the same. "There are eight teachers in the school, including the headmaster and physical education teacher. How are they expected to manage 560 children who will walk in on Monday? Let alone Covid protocols, how will they fit in all the kids…," said Moideenkutti, member of the SDMC.
Ditto with the government primary school in Bengre, Mangaluru. "We have 560 children and four teachers. Earlier, a class had around 48 students. Now, it is around 80 and admissions are still on. We need classrooms and benches too," said Kairumissa, an SDMC member of the school.
Many parents struggled financially and chose government schools as classes remained suspended and they did not want to pay fees for services not rendered.
Many schools are also in a poor state as some facilities haven't been used for over 17 months. "I have visited several schools. Some don't have proper hand wash or toilet facilities," said Archana KR, a sanitisation campaigner.
"All schools were closed during the pandemic. The department could have used this opportunity to repair all buildings — roughly 62,000 classrooms that were in need of major and minor repair to keep them ready for opening since June 2021," said VP Niranjanaradhya, educationist and a mentor of SDMCs.
The National Coalition on the Education Emergency has been seeking an untied grant from the government for developing these schools. "It is a disturbing trend that in India budgetary resources have been cut in central and Karnataka budgets and in several states…Allocations must be increased. This is an indicator of seriousness of the education recovery effort and should be monitored," the Coalition wrote to the chief minister.
DPI officials said the proposal to recruit 21,000 guest primary teachers is with the finance department. "For high school sections, 3,500 guest teachers have been approved. For primary, we have sent the proposal to the finance department for 21,000 guest teachers and another 2,000 for secondary," said Vishal R, commissioner. "Schools have not been closed, it's just that students have not been coming in. These are schools that would need grants that we normally give out of the budgets. In the budgetary allocations this year, we would give funds to support them," he added.