Infrastructure projects on hold, Karnataka MLAs face voters' anger | Bengaluru News – Times of India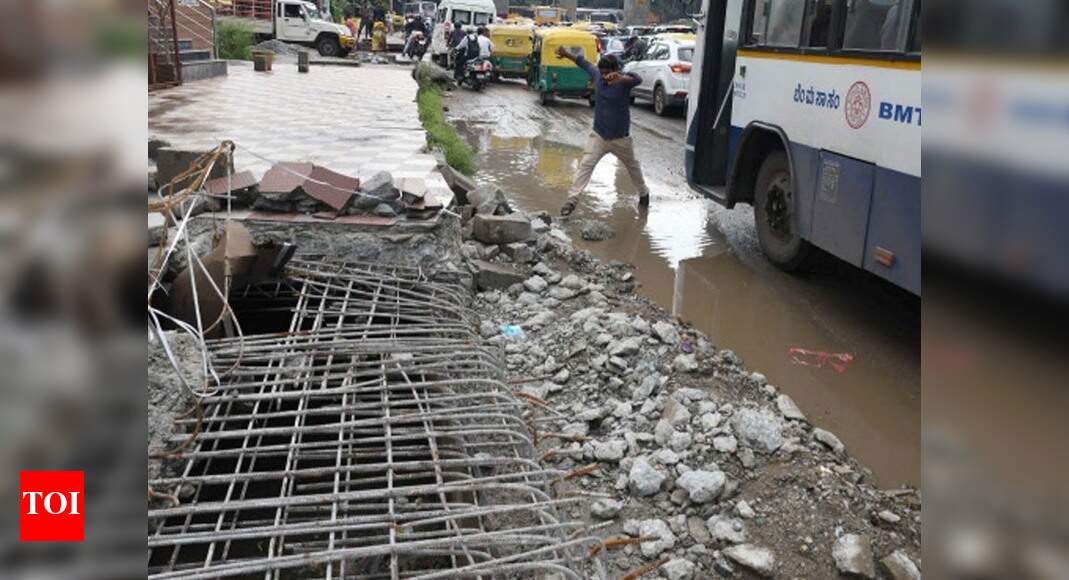 File photo used for representational purpose
BENGALURU: With the Karnataka government placing all fresh projects in deep freeze because of the financial crisis triggered by Covid pandemic, legislators cutting across party lines are in a tight spot with no funds for carry out basic infrastructure projects in their constituencies.
Some 250-300 projects are awaiting approval from the finance department and each of these projects is estimated to cost between Rs 1 crore and Rs 150 crore.
Fielding queries from voters on incomplete roads, lack of drainage and drinking water facilities, the legislators have petitioned the chief minister's office (CMO) seeking the CM's discretionary approval to get the funds released.
Since the finance department has decided to rationalise and prioritize schemes because of the crisis, infrastructure projects — including those under the Mahatma Gandhi National Rural Employment Guarantee Act, public works department, irrigation, urban development department and rural development and panchayat raj department — have been deferred.
A BJP legislator who met a CMO official was informed that the government was running on empty because revenue collection in the first two months of the financial year wasn't enough to cover even a fraction of the expenditure.
Hubballi-Dharwad MLAs seek Rs 25 crore
With April and May bringing in less than Rs 500 crore each, the government is looking at a huge deficit. Karnataka's planned monthly expenditure is Rs 9,000 crore. Where is the money for legislators' proposals," the officer is reported to have told the legislator.
Lawmakers from the Congress and JD(S) have informed voters they can't get funds from the government because of BJP's botch-up, ruling party legislators have no cover but to face the ire of their constituents. Some have written to the CM. "Since voters are worried about development projects, we — legislators from Hubballi-Dharwad municipal area — sent in a representation to the CM seeking release of Rs 25 crore as promised before the lockdown," said BJP legislator Arvind Bellad.
The CM has reportedly directed the finance department to release funds for specific projects. This has angered legislators from the opposition who allege their constituencies have been ignored. "Only a few ministers and BJP MLAs appear to have benefited from (the CM's) magnanimity. For 2020-21, the government has not released MLA Local Area Development funds till date. Where did the CM get money from?" asked Sakleshpura MLA and JD(S) state president HK Kumaraswamy.