In 10 years, Karnataka converted just 10% investment proposals into projects | Bengaluru News – Times of India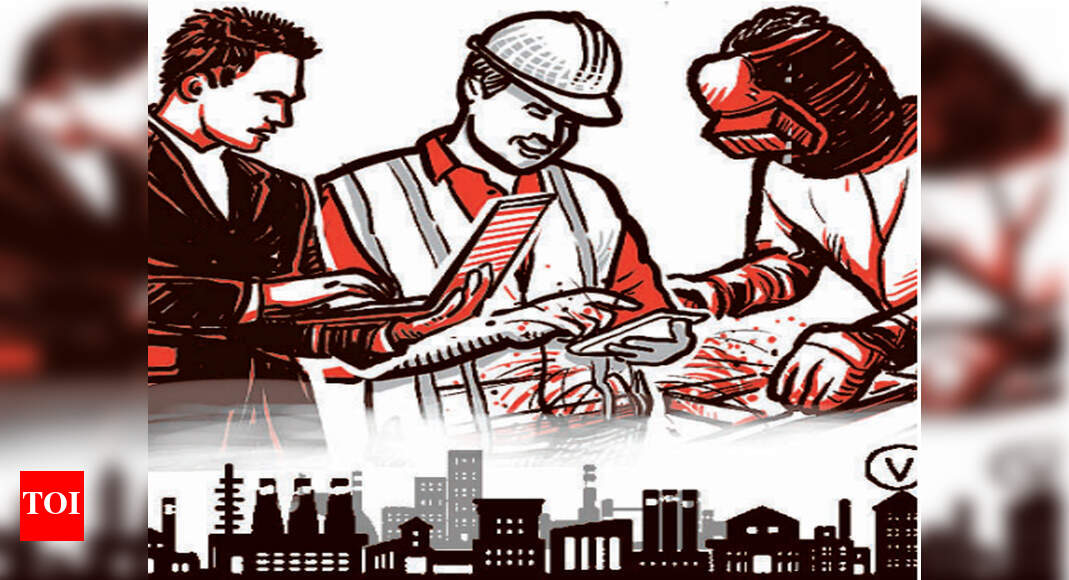 BENGALURU: Karnataka emerged as the top state in attracting fresh investment proposals in 2020, but it lags many big states in converting proposals into projects, scoring a measly 10% strike rate as against 53% nationally, a TOI analysis of 2011-2020 data shows.
Karnataka dislodged Gujarat from the perch for the current year, and both states have been running neck and neck in eliciting interest from investors in the past decade. The western state has an enviable 160% conversion rate because of one bumper year – 2019 – that saw 400% more investments than the value of proposals.
Among big states, only Tamil Nadu marginally trails Karnataka. Maharashtra has a conversion rate of 49%, Telangana and Andhra Pradesh 29% and 28%, respectively.
In the decadal analysis, India saw Rs 52 lakh crore worth of investment proposals and Rs 27 lakh crore actual investments, according to data from the Department for Promotion of Industry and Internal Trade (DPIIT) under the Union ministry of commerce and industry.
'K'taka's big investment proposals came in five-six yrs, yet to fructify'
Of this, 8.4 lakh crore – or 16% of the proposals – was in Karnataka, while Rs 87,728 crore of the actual investments – only 3% – were from the state. While proposals are interest shown by investors each year, actual investments include those inherited from previous proposals.
Karnataka industries secretary Gaurav Gupta said: "Karnataka is still among the most preferred states and we've been approving many projects. Some projects have not taken off owing to overall economic conditions and promoters backing out in the past decade. This makes the conversion rate look bad."
Stating that a 25% conversion rate is considered good, the officer said performance in the past decade may appear lacklustre because a few big projects in mining and other capitalintensive sectors like iron and steel have not taken off. "It's difficult to point to one or two reasons (for the poor rate) unless we make a projectwise analysis. This is, however, no reflection on the state's ability in attracting investment, we'll see more projects coming in," he said.
Revanna Gowda, managing director, Karnataka Udyoga Mitra, a nodal agency for investments in the government, said: "All big investment proposals came in the past 5-6 years. This means plans need 2-3 years to fructify. The volume in terms of proposals is much higher in our state which may make the actual investments look small in terms of percentage."
Of the Rs 8.4 lakh crore Karnataka has attracted as investment proposals between January 2011 and October 2020, Rs 6.3 lakh crore (or 75%) has come between January 2016 and October 2020.