ICU beds freed up as Bengaluru sees sudden fall in Covid-19 deaths | Bengaluru News – Times of India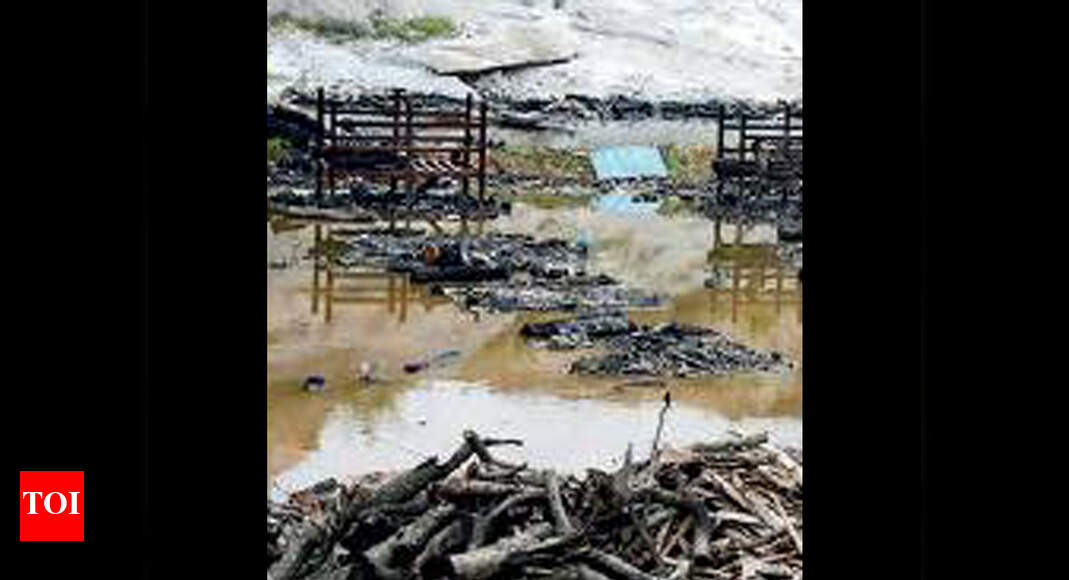 BENGALURU: The sudden and sharp dip in Covid-19 deaths in Bengaluru — 44 deaths on Tuesday, 50 on Wednesday and 47 on Thursday — is also reflecting in rising vacancy in critical-care beds under the government quota in city hospitals. Nearly 36% of the ICU beds and 23% ICU beds with ventilators were available in Bengaluru by 4pm on Thursday.
Just 11 days ago, only 3.3% of ICU beds and 1.5% of ventilator beds were vacant. The freeing up of ICU beds is directly related to a decline in deaths. By Thursday evening, of the 574 ICU beds available, 205 were vacant; and 145 of 638 ICU beds with ventilators were vacant, according to the BBMP website.
A cremation ground at Tavarekere, off Magadi Road, set up for Covid-19 victims, saw no arrivals on Wednesday.
With the number of Covid cases coming down, severe and critical cases and deaths are also reducing, said P Rajendra Cholan, special commissioner, BBMP. "The Covid death numbers are declining. We are not depending only on deaths reported from hospitals. We are collecting data from the crematoria and tracking home-isolated patients too," he said.
According to BBMP authorities, home-isolated patients are tracked through phone calls with queries on symptoms. BBMP staffers call them on 10th and 20th days. "The patients are advised to call 1918 in emergency. If there are deaths at home, we check that too. We want to ensure surviving members get insurance benefit," said Cholan.
The health and family welfare department's bulletin carries deaths reported in the past 24 hours and those that occurred earlier but reported late.
Private hospitals, too, confirmed the declining fatality graph. "It's the city's ICUs that sound the alarm bells when cases are rising or decreasing. The situation is improving, and ventilator beds are available," said Dr Pradeep Rangappa, criticalcare specialist and member of State Covid-19 criticalcare support team. The situation now is different from April and May when finding an ICU bed was the toughest and led to deaths among many patients, he added.
At MS Ramaiah Memorial Hospital, where 800 Covid beds were fully occupied last month, only 100 are occupied now. "We've 40 of the 100 ICU beds occupied. In the past 10 days, the number of persons seeking admissions has come down. In any pandemic, there will be a rapid surge and a rapid decline. The lockdown has helped. Without the lockdown, the peak would have been much sharper," said Dr KC Gurudev, president of the hospital.
Experts said a bed crisis compounded by a differential treatment protocol led to a surge in deaths in the state. "There is a lack of homogeneity in ICU care. With the decline in cases, doctors would be able to share their time for each patient better," said an expert.