Hybrid work model here to stay: Infosys chairman Nandan Nilekani | Bengaluru News – Times of India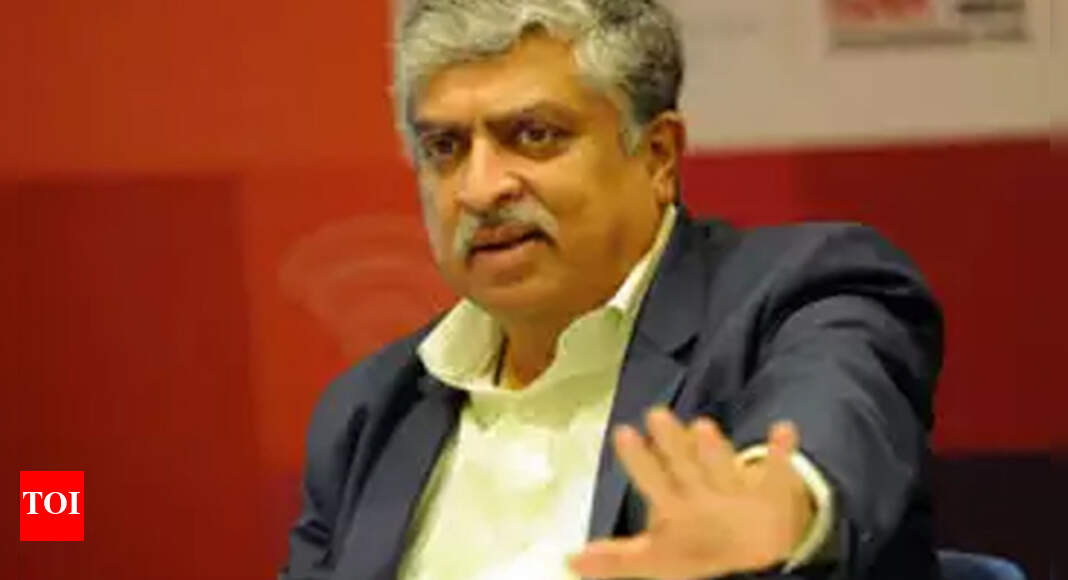 BENGALURU: Infosys chairman Nandan Nilekani said the hybrid workforce model will be the new normal and the dramatic shift to living and working online has altered the business landscape in irrevocable ways.
"Hybrid work is here to stay, requiring organisations and their people to find new ways to come together, collaborate and deliver seamlessly," he said at the 40th annual general meeting of Infosys on Saturday.
Nilekani's words echo the sentiment of Tata Sons chairman N Chandrasekaran, who also voiced support for a hybrid workforce model even as it prepares its employees to get back to office after vaccination. While almost 97% of employees of IT companies continue to work remotely, offices of some of their clients in the US – specially big banks like Goldman and JP Morgan Chase – are slowly opening up.
The Infosys co-founder added that unprecedented technology transformation driven by cloud, and digitalisation of business models are shaping the new normal. Companies have found it imperative to undergo a digital transformation, which is often a large exercise both for clients and vendors. That's why many are sticking to one vendor to help them navigate this complex journey.
"Whether it's the uptick in online demand, mastery over digital demand fulfillment or tackling the threat of cyberattacks, technology has become an urgent and critical business capability," said Nilekani, adding: "Adjusting to this new reality can be daunting. Companies can no longer afford the long wait for business returns or settle for the sometimes underwhelming outcomes of large transformation projects."
Such projects have helped the company sign multiple large deals with clients. Last fiscal, such deals were worth $14 billion, up from just $3 billion three years ago. "We have expanded our capabilities which resulted in these large deals. One metric is the number of clients where we have revenue of more than $100 million has increased," CEO Salil Parekh said.
To help in this journey, Infosys has reskilled its manpower in the latest technologies and made acquisitions to fill gaps in its portfolio. Infosys launched an initiative called Digital Quotient, which gauges an employee's digital knowledge and helps it determine an employee's readiness for emerging digital opportunities.