Hubballi: Rains expose potholes, residents complain | Hubballi News – Times of India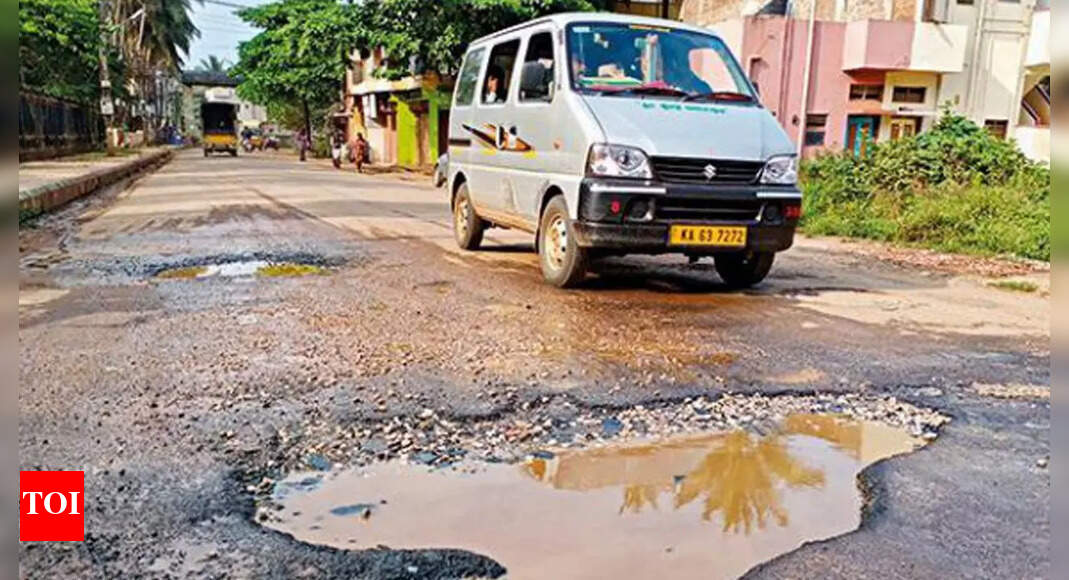 HUBBALLI: Roads in Hubballi city are back to square one because of the inferior quality of road repairs and the negligence of civic authorities.
The recent rains have brought the potholes back. Big potholes are now resurfacing on Koppikar road, Deshpande Nagar, Station Road, Neeligin Road and others.
Potholes are not only hampering the smooth movement of traffic, but also inviting trouble for motorists.
As Hubballi has received heavy rain for a few days, pedestrians, motorists and others are finding it difficult to travel on these roads. Recently, a few months back the roads were developed and restored by the civic authorities who spent lakhs. Manjunath Jartarghar, a resident of Ganesh Peth, said that on the Station Road there were many potholes earlier. The civic authorities filled them with wet mix as a temporary measure. After the rain, the potholes appeared again. There is a need to fix responsibility. Both officials and elected representatives should take care of the quality of work, he said.
Mohan C, a social activist, said that the civic authorities should start road repairs without delaying after the rains. That was not happening.
Continuous digging for development work has also damaged several roads. The civic authorities should ensure that the roads are restored t their earlier condition after digging them for laying cable, water pipelines, telephone lines and other work, said Shruti, a college student.
Suresh Itnal, the commissioner of HDMC, said that officials have already been asked to start pothole repair work after the rain stops.