Hubballi railway station to be renamed after Shree Siddharoodha Swamiji | Hubballi News – Times of India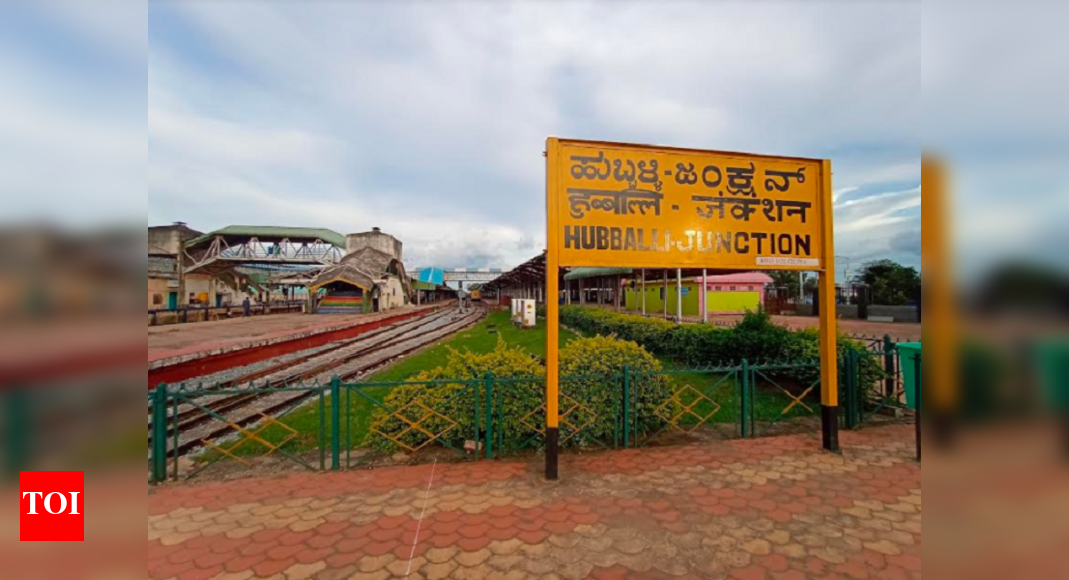 HUBBALLI: Union government has approved long-pending demand of Hubballians of renaming the Hubballi railway station after Shree Siddharoodha Swamiji.
Lalita T Hedaoo, under secretary to the government of India, Ministry of Home Affairs, has asserted in a letter addressed to the principal secretary to the government, Revenue Department, Karnataka Government Secretariate, Bengaluru, that union government has no objection to rename 'Hubballi Railway Station' as 'Shree Siddharoodha Swamiji Railway Station Hubballi'. She has referred the letter of Chief Minister B S Yediyurappa dated Nov 22, 2019.
She has enclosed the copy of letter dated July 7, 2020 received from Ministry of Science and Technology intimating the spelling of the new name in Devnagri and Roman scripts along with her letter and has requested state government to issue required gazette notification spelling the new name accordingly in Devnagri (Hindi), Roman (English) and in regional language. She has urged the state government to send copy of the notification to concerned eight authorities of the union government for their records.
Ajay Kumar Singh, General Manager, South Western Railway (SWR), told that Ministry of Home Affairs has signified approval/no objection for proposal forwarded by Government of Karnataka to the proposed change of name. Government of Karnataka shall formally issue Gazette for the same and with effect from then name change will be done.
Name of Hubballi railway station, which is head quarter of South Western Railway, is being changed for the second time in last five years. It was changed in 2015 from 'Hubli' to 'Hubballi'. "However, it was long pending demand of North Karnataka people to rename the Hubballi station after Shree Siddharoodha Swamiji, which is a pilgrimage centre for people of all religions and castes from Karnataka, Maharashtra and other states. Even Mahatma Gandhi, Bal Gangadhar Tilak, Gyani Jail Singh and other great souls also visited this place. The struggle for renaming the station was on since SWR headquarters was accorded to Hubballi. Now we request state government to issue gazette notification without any delay" said Mahendra Singhi, former Zonal Railway Users Consultative Committee and (ZRUCC) and former chairman of Shree Siddharoodha Math Trust Committee, Hubballi.
Jagadish Shettar, Dharwad district in charge minister said "it's a good news from the union government that has honoured CM Yediyurappa's request. We will ensure a gazette notification in this regard at the earliest".