hubballi: Lactation centre in Hubballi to support nursing mothers | Hubballi News – Times of India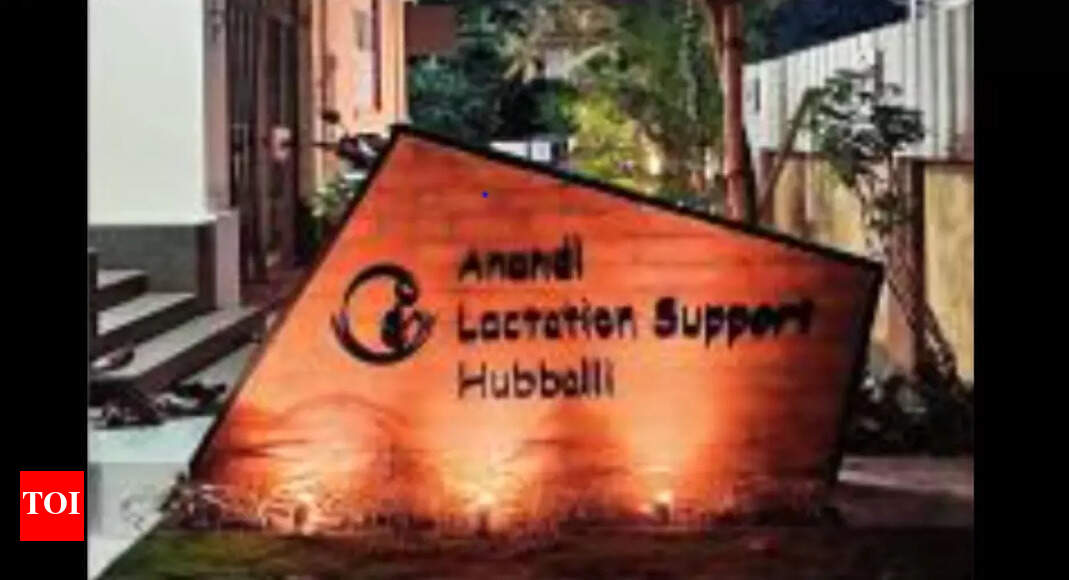 HUBBALLI: The first ever lactation centre has opened in Hubballi, with the goal of assisting and guiding mothers in nursing. The lactation centre is said to be the first such facility in Karnataka's northern region.
Many women have misgivings about breastfeeding. To allay their fears and eliminate their doubts, A dentist has opened a lactation centre in Hubballi.
Breastfeeding is a learned skill, according to Dr Anuja Joshi, a dentist with an advanced certification in lactation. Some mothers have it pretty easy, while others face emotional and physical difficulties.
"Most of the time, all they need is someone knowledgeable to guide them through it, and someone to talk to. A lactation consultant is exactly that. Like our good old 'ajji,' who the entire family obeyed when it came to childbirth and nursing," she explained.
Breastfeeding is a topic about which many women are hesitant to speak. However, bigger cities are increasingly supporting these fatigued mothers seeking solace. We've never had very good statistics with mothers being able to exclusively breastfeed for the first six months, let alone two years as recommended by the WHO, she said.
Every other milk has the same nutritional content as mother's milk, but mother's milk provides an unmatched level of immunity to the child. And because nursing involves more than just nutrition, a dedicated lactation clinic has been established with the sole purpose of providing answers and relief to mothers and their families. It's about time that we get rid of the embarrassment associated with breastfeeding, Dr Joshi added.