How Posters, Youth Helped B'luru Cops Arrest Him In Tn | Bengaluru News – Times of India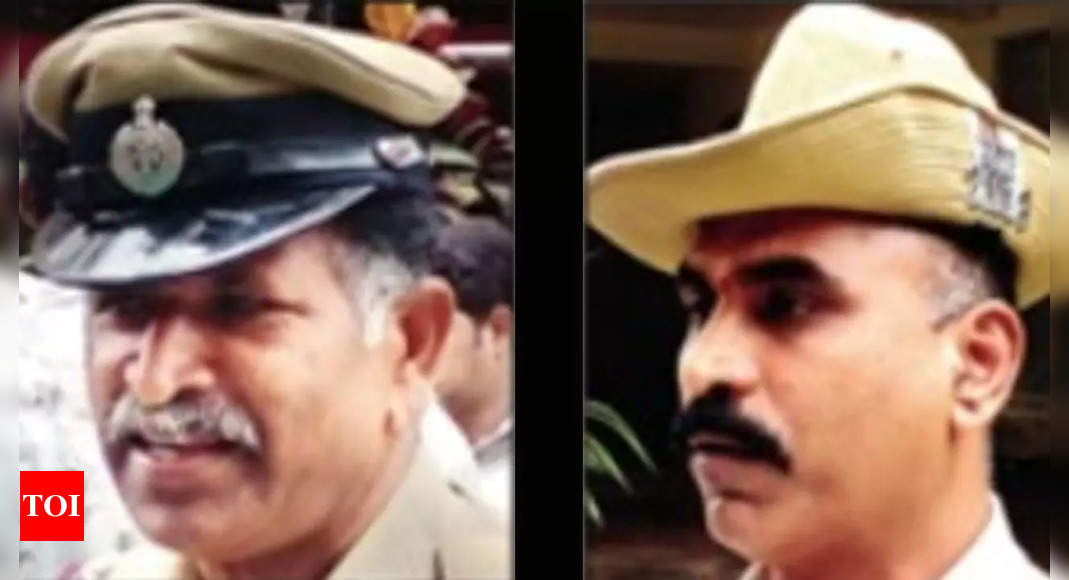 BENGALURU: It was around 3pm on Friday when two cops in plainclothes, assistant sub-inspector M Shivanna and head constable S Ravi Kumar of Kamakshipalya police station, were putting up posters about the fugitive acid attacker on the walls of Tiruvannamalai government bus stand in Tamil Nadu. Just then, a youth who was passing by looked at one and remarked: "I think I have seen this man."
Shivanna and Ravi Kumar, who had been desperately searching for attacker Nagesh Babu after he went off the radar of Bengaluru police on April 28, became curious. They asked the youth to recollect and the latter said: "I may have seen him meditating at the ashram nearby."
The cops visited the ashram with the youth but stood at a safe distance. They shared the mobile number of Kamakshipalya inspector M Prashant with the youth, and instructed him to click a picture of the man and share it.
"The youth did so and sent it to the inspector on WhatsApp. We were directed to go inside the ashram and wait for instructions. Accordingly, we entered and sat at some distance from Nagesh, who was clad in a saffron robe and meditating," Shivanna ( above left) and Ravi Kumar told STOI. By then, inspector Prashant shared the picture with sub-inspector Hanumantarju B and head constable Mahadevaiah, who were visiting temples in Krishnagiri. It was Hanumantaraju who recognised Nagesh. Prashant, who was in Bengaluru, directed Shivanna and Ravi Kumar to arrest him.
"Controlling our emotions and acting like devotees, we sat close to Nagesh. After some time, we asked him in Tamil about his name and place. But he did not respond. In a couple of minutes, we called his name loudly. It worked as he turned around to check who it was. He asked us who we were and we disclosed we were cops. He sat silently for a minute. Thinking he could flee, we tied his hands using a cloth," the two cops said.
Other devotees objected to the act, saying a man in saffron robe can't be tied. "Explaining that we were cops, we got him to change into jeans and T-shirt," Ravi Kumar said. They took him to a hotel and in two hours, Hanumantaraju and Mahadevaiah joined them. All five travelled to Hosur and Prashant, waiting for them there, brought them to the city in his police jeep.