hindi: Karnataka: 4,000 primary school Hindi tutors teach everything but language | Bengaluru News – Times of India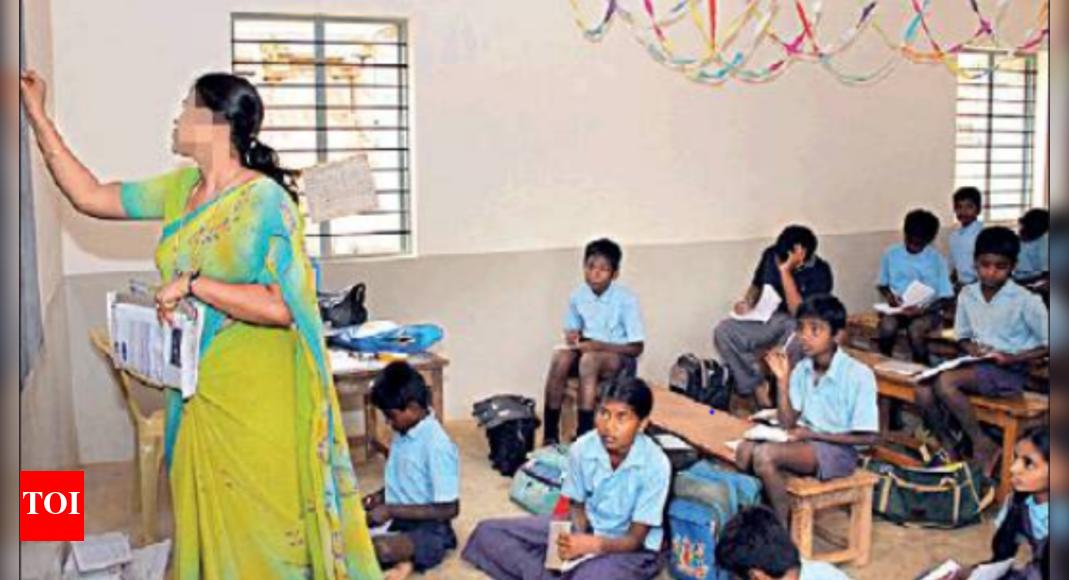 BENGALURU: About 4,000 Hindi teachers appointed in primary schools across the state are teaching other subjects for which they weren't recruited. The reason: Hindi is not taught as a subject in state government schools from classes 1 to 5.
Confirming the plight of primary school Hindi teachers, Karnataka State Government Primary School Hindi Teachers Association said many of them have been languishing for 15-20 years at their places of appointment, where they are also likely to retire.
In a letter to primary and secondary education minister BC Nagesh, the association has now demanded that primary school Hindi teachers be permitted to seek posting as general Kannada teachers wherever available during the transfer season.
The association office-bearers told TOI they were initially recruited as assistant teachers for what were then primary and middle schools and taught Hindi in classes 6 and 7.
"But we are now in an ironic situation. Because of the change in the cadre and recruitment rules in 2007, we were considered Hindi teachers in primary schools. But Hindi is not taught as a subject in classes 1 to 5 in Karnataka," the association has said in its letter. Due to this, students have been deprived of an opportunity to learn Hindi under the three-language formula adopted by the state government though there are 4,000 Hindi teachers in Hindi schools, the letter further read.
The association has pointed out that the teachers have been unable to get a transfer as there are no vacancies across the state since such a post does not exist.
"We have been teaching other subjects as we have completed PU, DEd (diploma in teaching) and TCH (teacher certificate in higher). But we have not had transfers in the past 15-20 years. Some of us are retiring in the same place where we were recruited," said Rama Murthy K, general secretary of the association. These teachers have also cleared the state-level language exams for Hindi that makes them eligible for teaching the subject.
"Should we be in lower primary school (classes 1 to 5) or higher primary school (classes 6 and 7)? The government is not clear. In lower primary school, there is no subject. In higher primary school, they are recruiting only graduate primary teachers. The question is where do we work?" lamented a teacher.
"We are currently teaching other subjects like environmental science in lower classes. Given the depressing situation, our immediate concern is getting a transfer," said Rama Murthy.
According to the association, they have been raising this issue with the department for past few years, but to no avail. "While we are assigned to teach Hindi, we are not getting a chance to do so. At least a change of the post to other subjects will give us an opportunity with transfer. Else, the state should look at introducing Hindi as a subject on the lines of the three-language policy of the National Education Policy," said a teacher.