heggade: Karnataka: 54th Vardhanthi of D Veerendra Heggade on October 24 | Mangaluru News – Times of India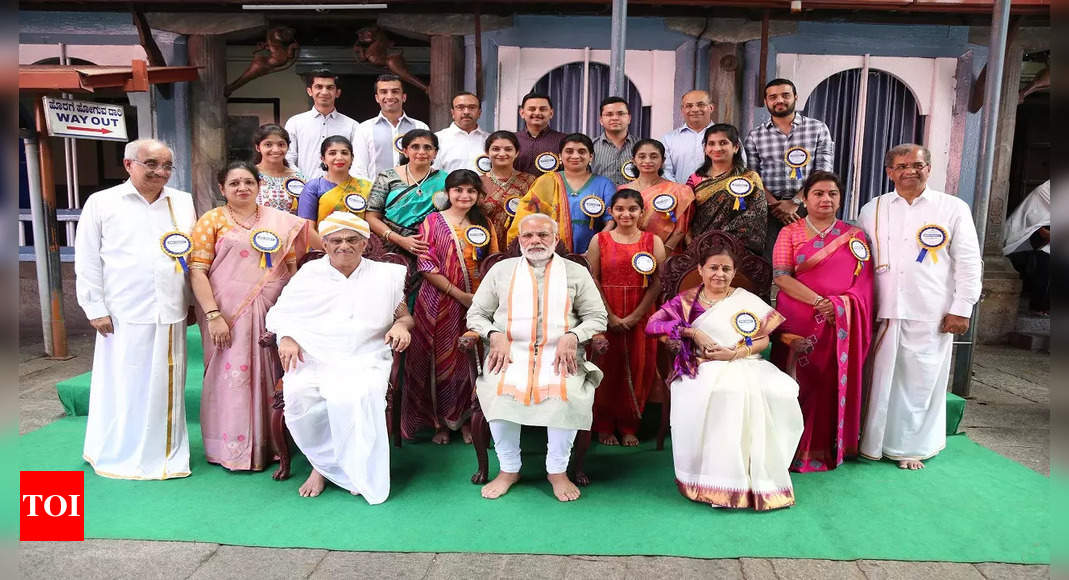 DHARMASTHALA: Sri Kshetra Dharmasthala has been decked to mark the 54th vardhanthi of D Veerendra Heggade being anointed as the dharmadhikari of the Kshetra here on Sunday.
Though it is a momentous occasion, the celebrations will be held in a simple manner due to the prevailing situation. The day will start with special pooja at the Bhagwan Sri Chandranatha Swamy Basadi. Later in the evening, during the public felicitation programme at 5pm, Tumakuru's retired Deputy Commissioner C Somashekar will deliver the felicitation address, after which Heggade will announce Sri Kshetra Dharmasthala's projects for the coming year.
On this occasion, Heggade would honour senior employee Shubhachandra Raja and local Horticulture Department chief Balakrishna Poojari.
Heggade, at the tender age of 20, took on the responsibility of being the Dharmadhikari and transformed into reality, the vision nurtured by his father, Ratnavarma Heggade – a dream of a more modern Dharmasthala. The traditional role of a Dharmadhikari involved the Chaturdanas, or four charities: Annadana, Abhayadana, Aushadhadana and Vidyadana. From the very beginning Heggade not only fulfilled these duties but modernized these danas to suit changing times and needs.
Heggade was awarded the second highest civilian award, the Padma Vibhushan, in 2015 for his path-breaking contribution to social, economical and cultural development of the society and having converted small town into modern educational hubs, redefining the role of a temple from being a place of worship to a place of service, revived ancient sciences to further enhance modern lifestyles.
Heggade in the last five decades put in motion several socio economic programmes that have given a new lease of life to those stricken by social imbalances like illiteracy, religious intolerance, poverty, unemployment, social stigmas or the lack of medical aid. His traditional duties as Dharmadhikari too have been met with the same level of ambition and commitment.