HDMC gears up to tackle flood situation in twin cities | Hubballi News – Times of India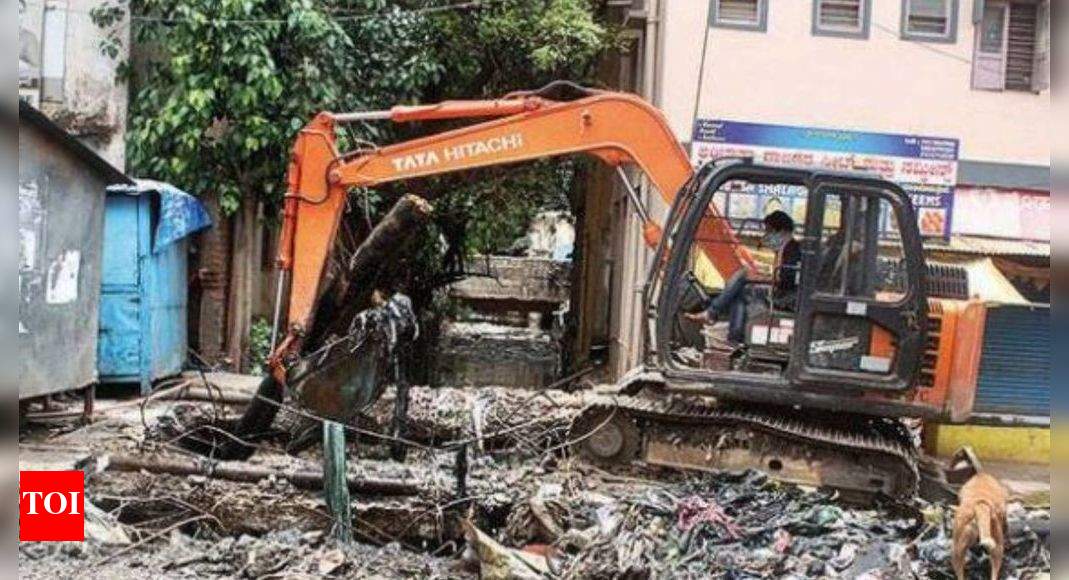 HUBBALLI: Following heavy downpour in the twin cities, Hubballi-Dharwad Municipal Corporation (HDMC) is gearing up to handle flood-like situation and has put emergency teams on alert round the clock in all 12 zonal offices.
Having learnt from floods in the city two years ago in which severe damage was caused to several bridges and houses close to the nalas, the HDMC has already started desilting of Rajnalas in both Hubballi and Dharwad using two Hitachi provided by a company under CSR activities for 500 hours.
The officials have already identified 43 localities which were affected due to floods in the past and of these, 18 have been identified as highly vulnerable, sources in HDMC added. Officials have also identified community halls to shift people in case of emergency.
HDMC commissioner Suresh Itnal said emergency teams at all zonal offices, which includes health officials along with the civic workers, are on alert. In each zoanl office, two exclusive emergency teams have been formed, he added.
THe HDMC has procured water pumps to clear the water and see saws to cut the tree branches using NDRF and SDRF funds. "Also, the teams are in touch with the officials from HESCOM and other departments including fire department for boats to shift people during emergency," he added. According to sources, emergency forces have been provided with all required equipment. Complaints received at the control room will be conveyed to the team and they will respond immediately. Senior officials will monitor the works.
Former corporator Ganesh Tagargunti said it is good that the HDMC has already formed the emergency teams. " The HDMC should take up nala cleaning works on war footings in both Hubballi and Dharwad and should try to create awareness among people residing in low lying areas mainly beside of nalas and other areas in Old Hubballi," he said.
Looking at the flood incidents at many areas and losses reported during the 2019 because of heavy downpour and floods, the officials have identified total 43 localities which were affected due to floods and of these, 18 had been identified as highly vulnerable, sources in HDMC added.