Haveri police collect Rs 34 lakh fine for lockdown violations | Hubballi News – Times of India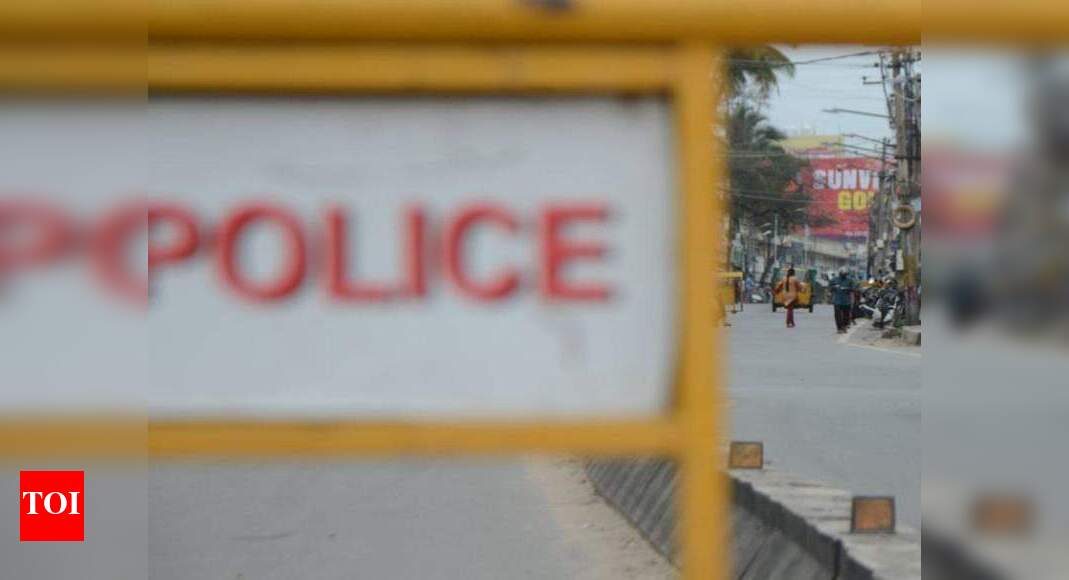 HAVERI: Police collected Rs 34 lakh cumulative fine from people who violated lockdown norms in the district, maximum amount from those who were not wearing masks.
Police issued a total of 28,084 challans for not wearing masks and collected Rs 28,08,400. They seized a total of 3,850 vehicles. Police also booked a total of 217 cases under KEDA and NDMA for violations of curfew in the district.
"While going out of the house for essentialneeds like supplies, construction works, cable, telephone, and medical emergency services were exempted from curfew, many were found roaming unnecessarily, especially in Haveri and Ranebennur," said SP Hanumantharaya. Cases have been booked against vendors who violated curfew norms, 134 cases under the Karnataka Epidemic Disease Act and 83 cases under the National Disaster Management Authority Act in the district after the first and second wave of Covid-19.
As many as 39 police personnel and officers on duty in the district contracted Covid-19 while two cops succumbed to the virus, he informed.
He said the intention behind collecting fine is to make people realise the gravity of the situation and not to step out of home unnecessarily .