haveri: Karnataka: Haveri farmers pool in money to build 1.5km road | Mysuru News – Times of India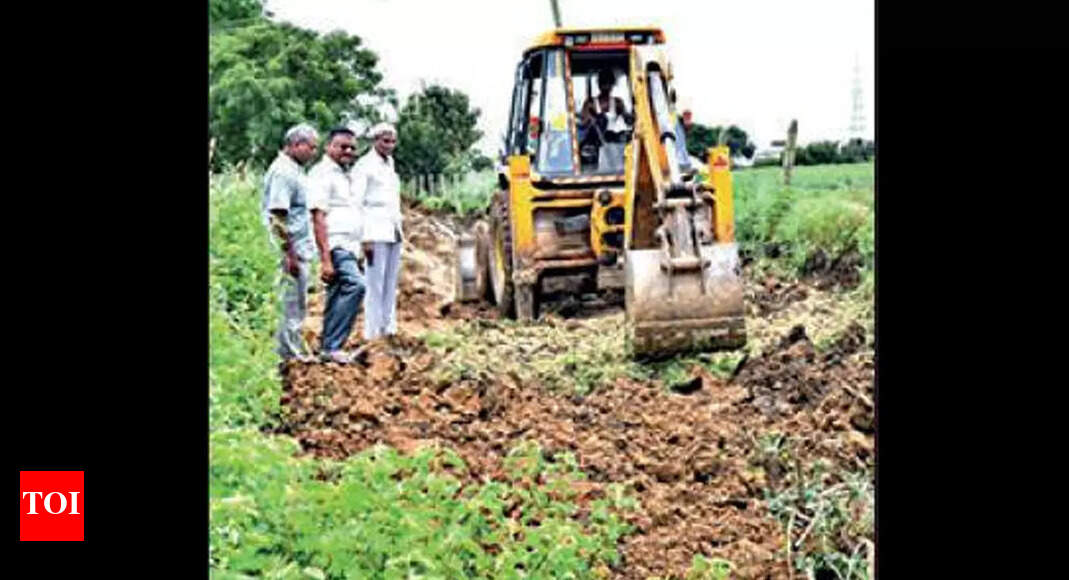 HAVERI: With appeals to elected representatives and the district administration failing to yield action in the past five years, about 70 farmers have joined hands to build a 1.5km asphalted road on the outskirts of Haveri city by pooling in their resources and money.
Sources said the stretch will connect Old National Highway 48 and a bypass arm of the new National Highway outside Haveri town. Soybean, cotton, jowar, groundnut, maize and horticulture plants are grown in this 200-acre parcel of land between the highways.
According to farmers, in the absence of a motorable road, it is very difficult to transport crops when the harvest season starts in a few weeks. Of the 2.5km stretch between the highways, about 1km of road is tarred. The rest meanders through agriculture fields and vanishes out of sight.
Though the road, once ready, is set to benefit 70 farmers, only 10-12 have contributed for the project which is expected to cost around Rs 6 lakh. At least 10 farmers have pooled in between Rs 10,000 and 30,000. They have raised Rs 2 lakh so far and hope to the rest flows in through campaigns. A civil contractor from the town has provided road-building machinery free for the project, which took off two days ago.
DC Shettennavar told TOI that he has taken note of the issue and said since the road comes under the city municipal council's jurisdiction, he would direct its officials once again.