haveri: Karnataka: Active Covid-19 cases at zero, Haveri becomes green zone again | Mysuru News – Times of India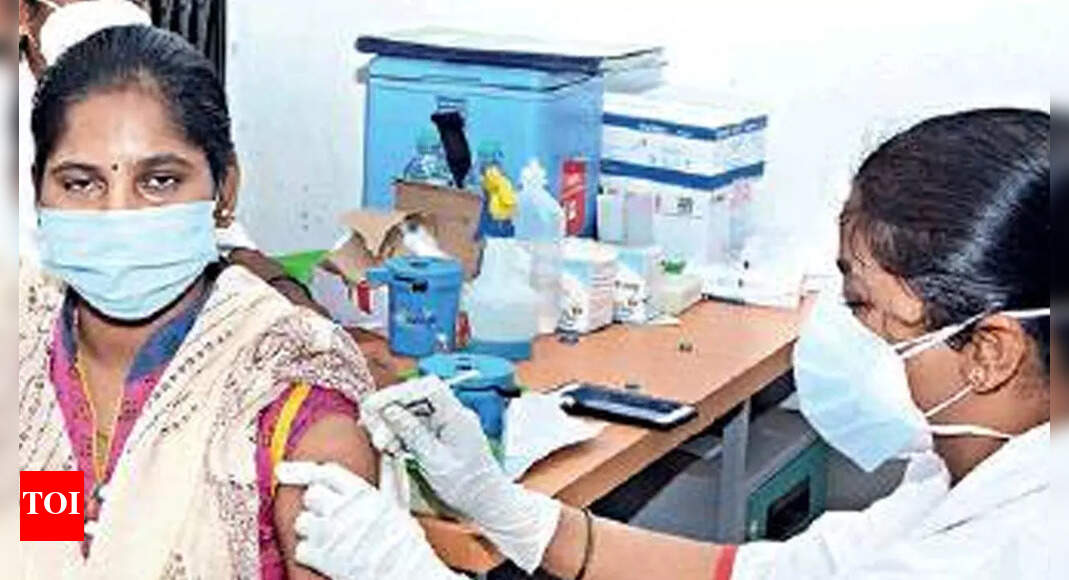 HAVERI: The only Covid-19 patient at Byadagi taluk hospital walked out on Wednesday after recovering fully, leaving Haveri district without any active cases. Haveri is now a green zone, only the second district in Karnataka after Gadag, according to the health and family welfare department's daily bulletin.
The first Covid-19 case in Haveri was reported on May 4, 2020, but in the ensuing months, it had 21 patients, mostly migrants who returned home from neighbouring Maharashtra and other states. However, the second wave of the pandemic was an entirely different horror story. Within four months from February this year, the district reported more than 10,000 cases and a fatality that rose to 2.9%, the highest in the state.
Cases then began to fall as the second wave ebbed and the last positive case was reported on October 31 this year. Now, all designated government Covid hospitals, Covid Care Centres, and private hospitals that treat infected people have no Covid patients.
Sanjay Shettennavar, district deputy commissioner, and Dr HS Raghavendraswamy, district health officer, lauded the efforts of all personnel in the district administration for helping combat the pandemic.
Shettennavar singled out the efforts of staff of the department of health and family welfare and police in the district. "Going forward, we will have to be more cautious since we cannot predict what might happen. However, we are ready to face any challenge," Shettennavar said.
Mohammad Roshan, zilla panchayat CEO, said adherence to safety measures, close monitoring of primary and secondary contacts, regular screening, and strict enforcement of Covidappropriate behaviour were among the reasons for the district's successful fight against the pandemic.
"First-dose vaccination coverage has crossed more than 85% which has also helped curb the spread of the novel coronavirus in the district," Roshan said. "The people of the district must also be appreciated for their cooperation throughout this challenging time."
Dr Ravi Malladad, president, IMA Haveri unit, said vaccination and herd immunity are major reasons for Haveri becoming a green zone again, but warned that precautions must be taken to avoid a third wave. "The district administration should initiate precautions like compulsory wearing of masks and maintaining social distancing in public places," he said.